Are you in search for the best OBD2 Bluetooth adapters and scanners? Surely you are at the right page. This article is meant to help you make most informed decision.
Why are we writing it? Because this is our field, so we share our expertise.
The OBD2 Bluetooth adapters and scanners works for iOS, Android, and Windows devices. Although iOS will have limitations, as Apple limited ELM327 support years ago.
If you have less time, you don't need to read all review. The best choices have been selected for you below.
If you love to read more, you can scroll down with the detailed review. It is always better for you to know more about different types of scanners available, their price tags, compatibility and usability.
Once you are with the information, the risk of making the wrong choice whenever you are willing to buy will be minimal.  Read more about them all and get it right.
OBD2 Bluetooth Scanners are new and exciting products in car diagnostics.
In recent times, almost all are not related to mobile devices. You will love it when you have your car details displayed on your mobile.
The OBD2 Bluetooth Review you have been searching for overtime is now at your doorstep. This is here to help you make right decision.
We'll start with first 5 Best OBD2 Bluetooth Adapters and Scanners Comparison Chart right below:
5 Best OBD2 Bluetooth Adapters Comparison Chart
| | | | | |
| --- | --- | --- | --- | --- |
| Product Name | Rating | Compatibility | Included App | Action |
| BlueDriver Bluetooth OBD2 scanner | 4.4/5 | Android/iOS | Yes | See Details |
| BAFX Bluetooth OBD2 scanner | 4.4/5 | Android/PC | No | See Details |
| OBDLink LX Bluetooth OBD2 Scanner | 4.3/5 | Android/PC | Yes | See Details |
| OBDLink MX Bluetooth OBD2 Scanner | 4.2/5 | Android/PC | Yes | See Details |
| Veepeak BLE Bluetooth OBD2 Scanner | 4.3/5 | Android/Windows Phone | No | See Details |
Information from the comparison chart is the fact for the review and posted below in details.
From this comparison chart, most are provided with application to help get the job done faster.
Those without app have it like the opportunity to download those apps that can connect with the hardware and analysed all collected information from the Bluetooth device.
The rating for the 5 review Bluetooth scanners shows they are all good with over 4 rating out of 5.
#1.  BlueDriver OBD2 Bluetooth for iOS & Android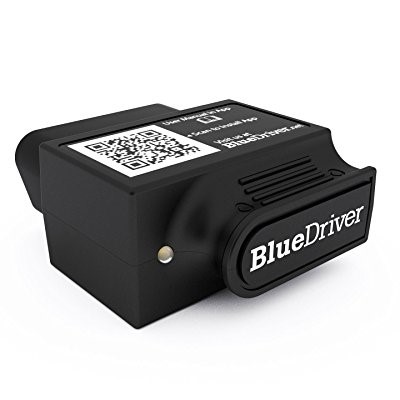 Despite the fact that the Blue Driver is the most expensive scanner on our list, it still offers that optimum or outstanding value for its money.
This scanner is the only one with android and iOS compatibility hence already most versatile among many.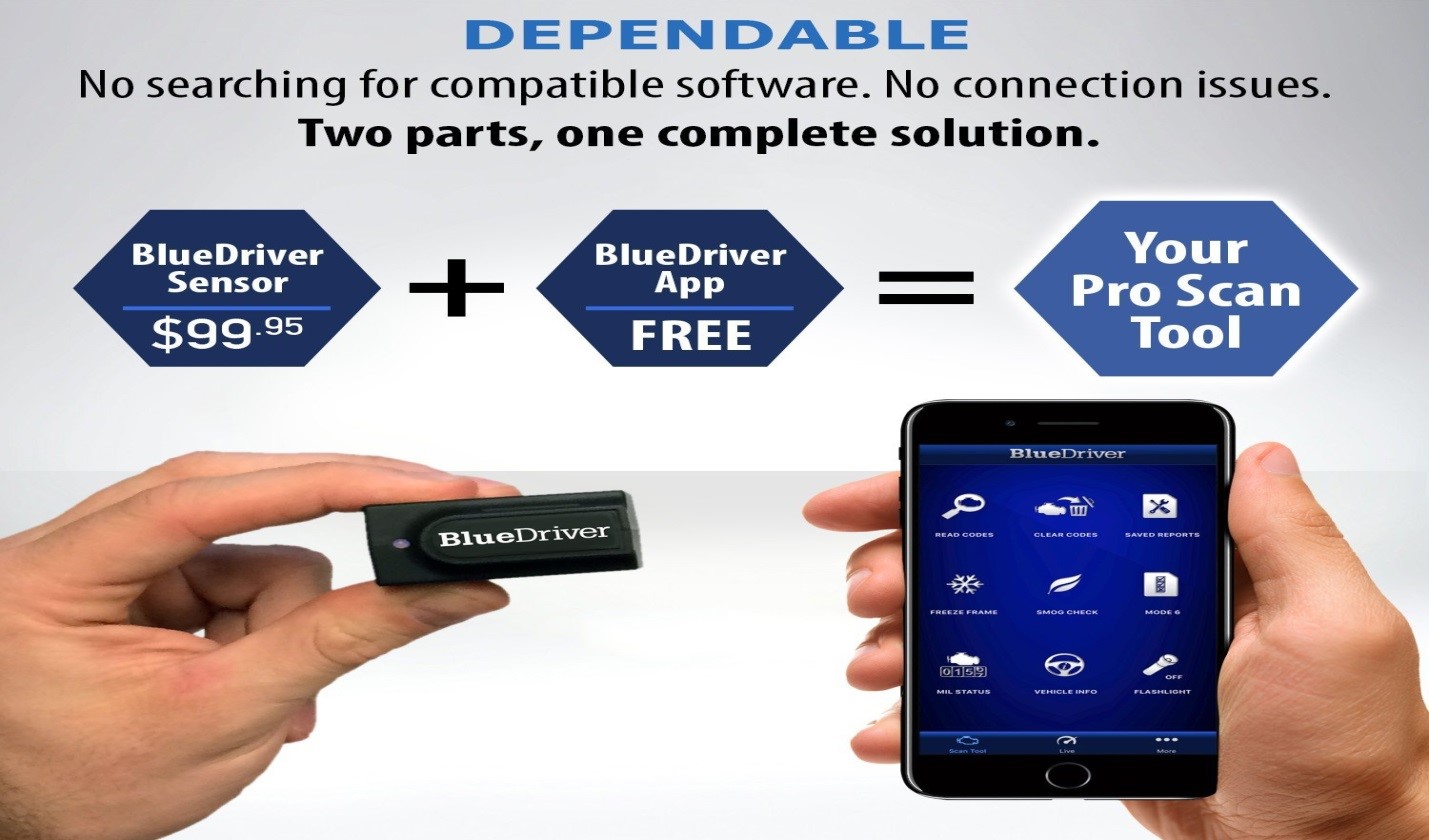 When you get this, you don't need to worry about searching for the software that will be compatible or having issues with connection.
Bluedriver comes with a user-friendly app that's very intuitive with the scanner that plugs into the diagnostic port.
People are happy to pay just under $100 for this scanner because of the excellent features it offers.
There are so many unique features that make the scanner special when compared to others.
It is an easy to use diagnostic tool as a code reader with variant capabilities.
An expensive handheld scanning tool with benefits derivable mostly on your smartphone or tablets for easy application updates, data control and saving, and interactive data analysis in form of graphs with data updates and evaluation.
It has also been found that this tool has been verified by certified auto mechanics.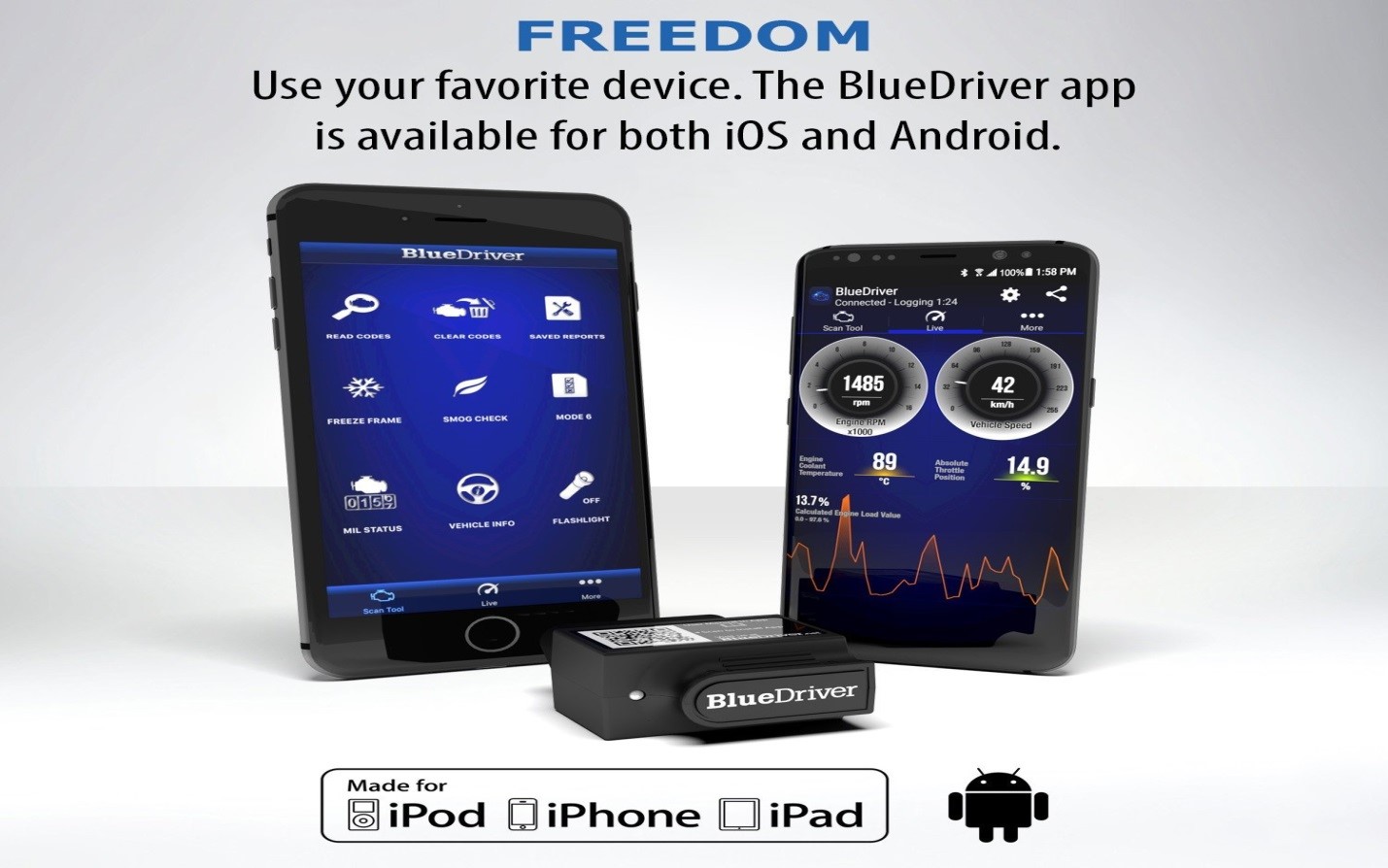 It displays information clearly for you on the screen.  Some of those special features are related to the reading and diagnosing those associated with ABS and SRS.
Having the databases above 4.3 million fixes makes BlueDriver unique when compared to others.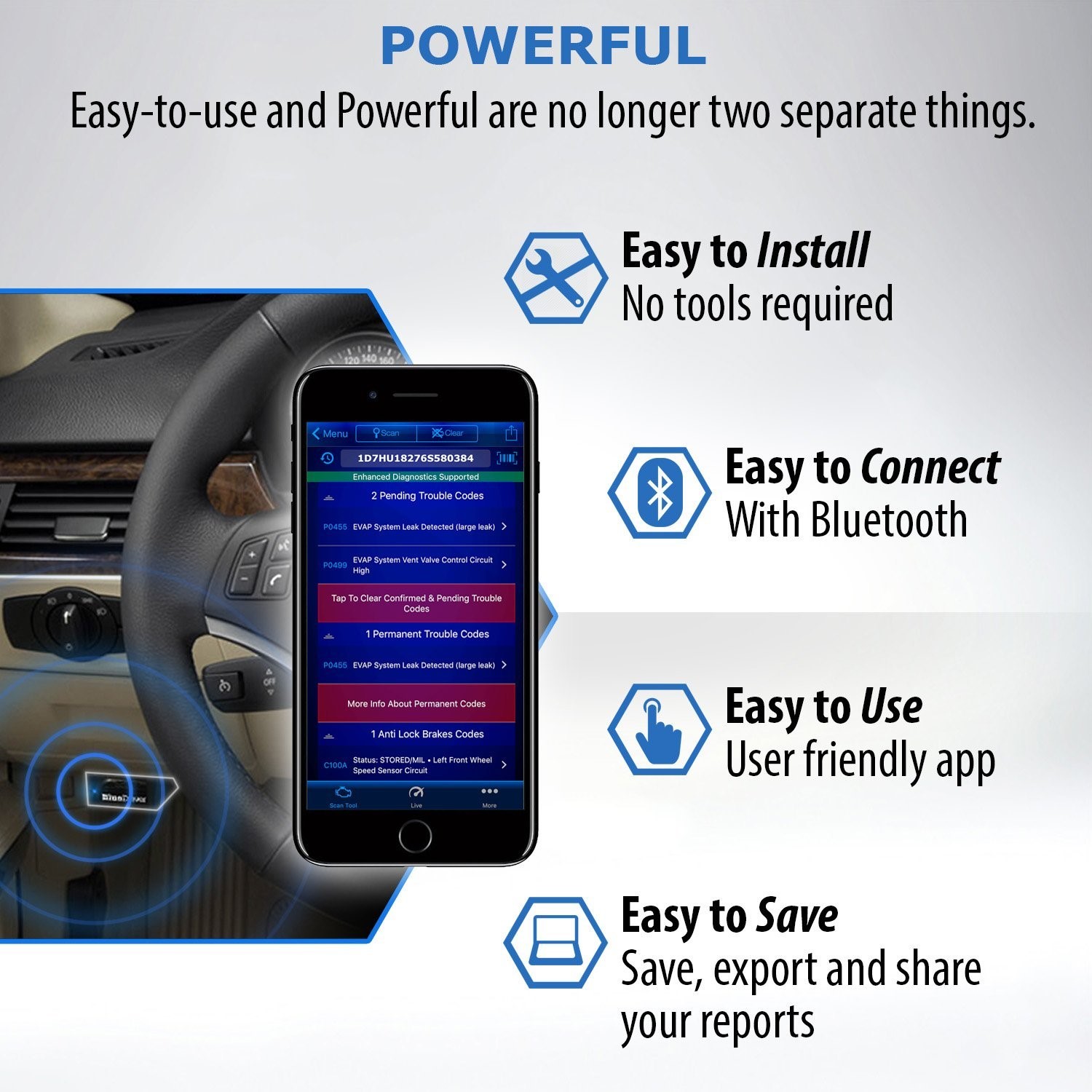 Another good aspect of the scanner relates to ability to install all your apps easily on your mobile device. The app is also user friend hence you won't find it difficult to use.
This app is not just about interpretation of data collected from the car but it will tell you what is wrong and it will also tell you what needed to be done to fix the problem.
The fixes are verified by real mechanics so you know you're getting good information. You also have to understand that the data already collected can be saved for future review or analysis.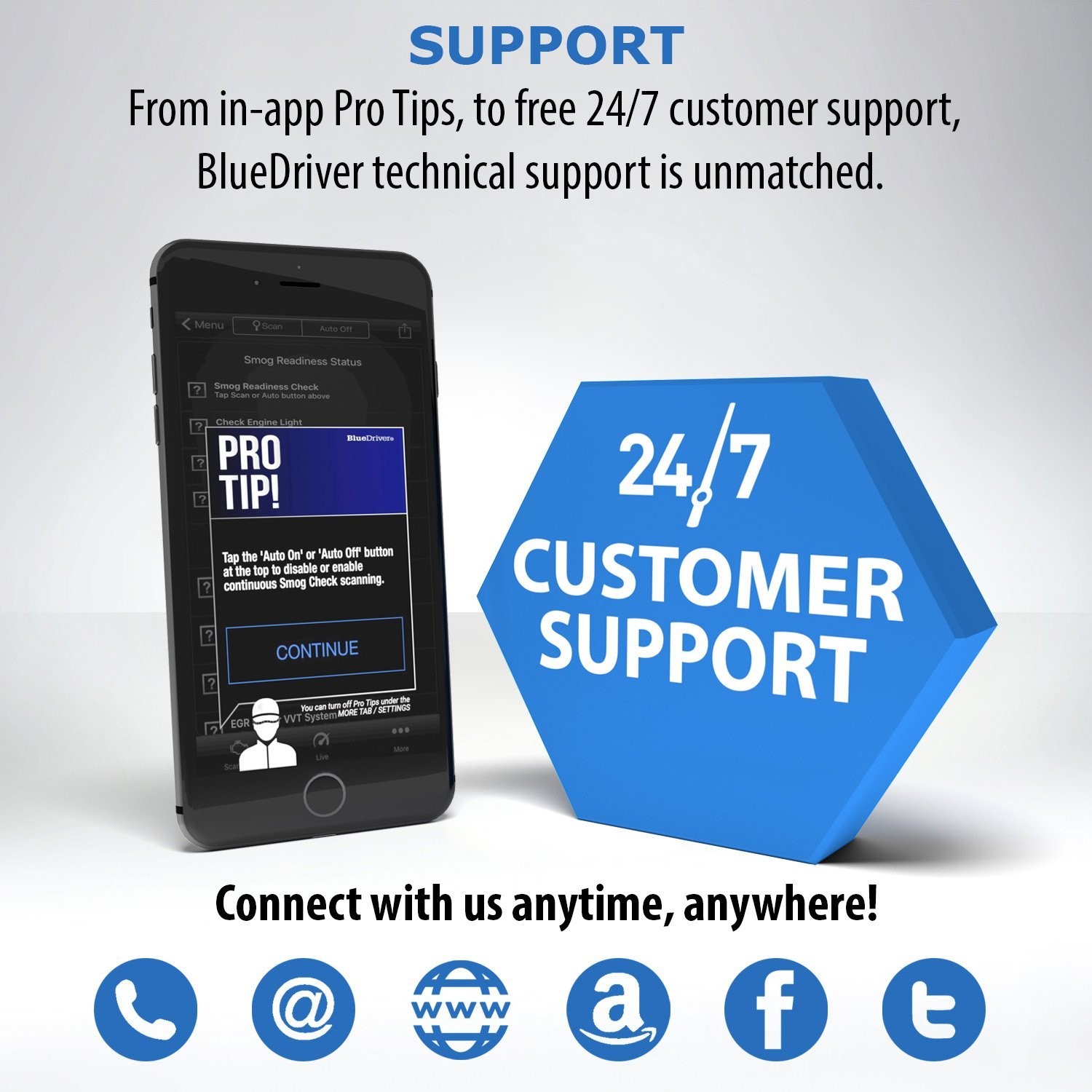 Bonus: A review for BlueDriver Bluetooth Professional OBDII Scan Tool
A VIDEO about BlueDriver OBD2 Bluetooth Professional Scanner:
#2. BAFX OBD2 Bluetooth Adapter and Scanner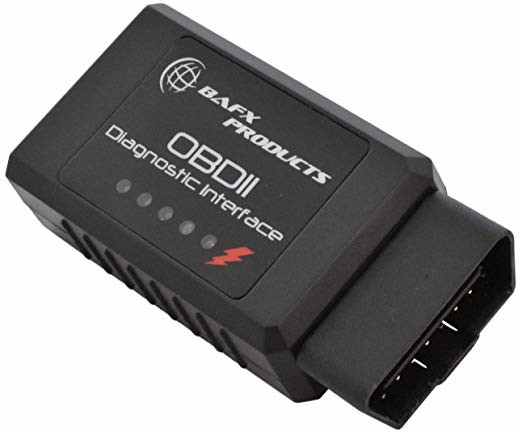 OBD2 Bluetooth scanner is a very good car scanner for good several reasons. You have to be aware of the information regarding the scanner for you to make a better choice.
It is important to know that this reader can work on All USA purchased vehicles (models from 1996 or newer) unlike others this is guaranteed.
No matter what type of fuel being used by your vehicle; gas, diesel or hybrid, this won't affect the quality of service provided by the acts.
OBDII will definitely work with it.  It is sold with the 2 year warranty for the device.
This is simple and hassle free process. You have to be rest assured, so focus your mind on your car health. You have the option to choose that type you want; either chooses that with android based functionality or window based.
Device can't be used with iOS.
Most scanners at this price point do not include J1850 and CAN protocols, but this one does.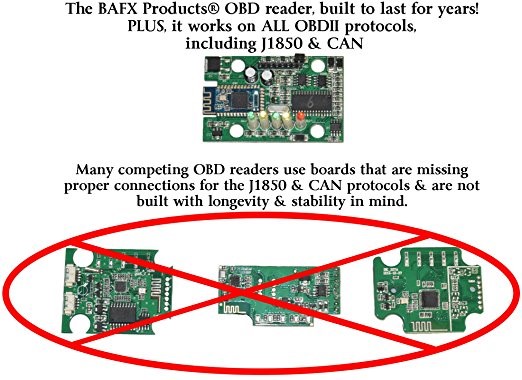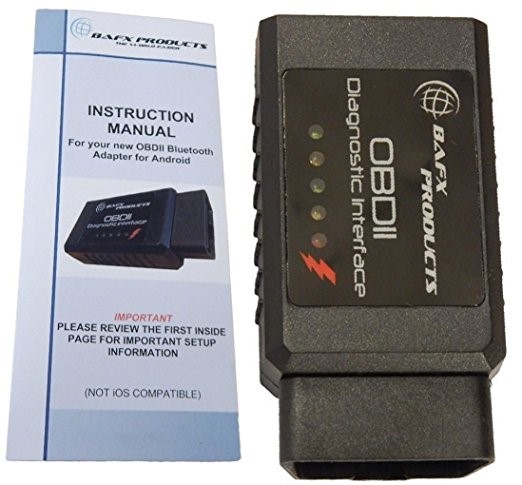 Bafx doesn't include a mobile app, but it does come with PC software. It communicates easily with your Android device and works nicely with third-party apps.
This makes it more easy to use if you are already with any of those applications. An important application for the mobile device or home makes it special in both people wishing them the ability to enjoy their collected information.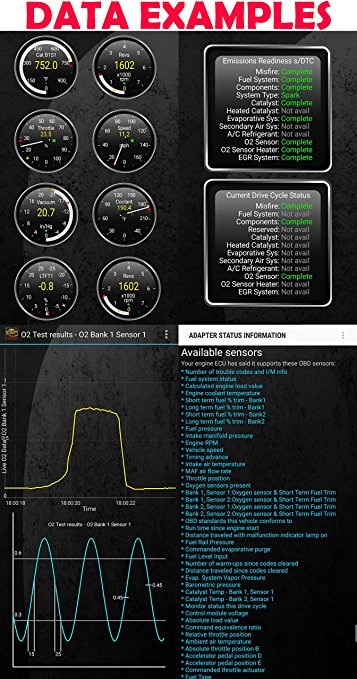 Really hard to see another scanner that will beat this scanner at this price range due to its versatility what can be achieve in terms of connectivity and easy data collection.
Different aspect of the functionality based on the data collected by the tool can easily be analyzed by different software's compatibility.
Those application describe c
ollected information in terms of graphical interpretation or tabular.
Regardless of your vehicle brand, OBDII will work to read the check engine codes.
Bonus: BAFX Bluetooth OBDII Scanner for Android In-depth Review
A VIDEO about BAFX Bluetooth OBD2 Scanner Unboxing and Using:
#3. OBDLink LX OBD2 Bluetooth Scanner for Android & Windows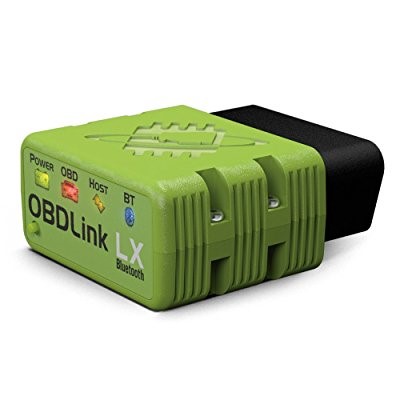 This is another important OBD Bluetooth scanner we have reviewed for you to get.
It is right around the middle of the price range for Bluetooth scanners. The good part of this scanner is designed for you to left it plugged into your car constantly collecting data.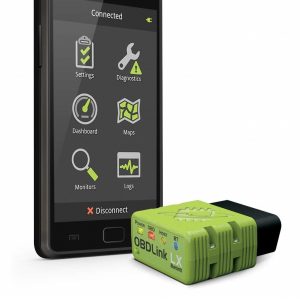 This beautifully designed Bluetooth scanner does not only act as a diagnostic tool, but it can also give you accurate information about the performance of your car.
It can act as an MPG tracker, real-time performance monitor, and trip computer. The all in-place driver will help you gather the information continuously when inserted.
OBDLink LX scanners are built with an application which has the reading interface for the scanner. This hard device also allows you to save your data or analyses with graphical representation.
You don't need to be searching for other app compatibilities or download apps from stores.
This application has also being designed beautifully with some form of digital gauges and overall special user interface.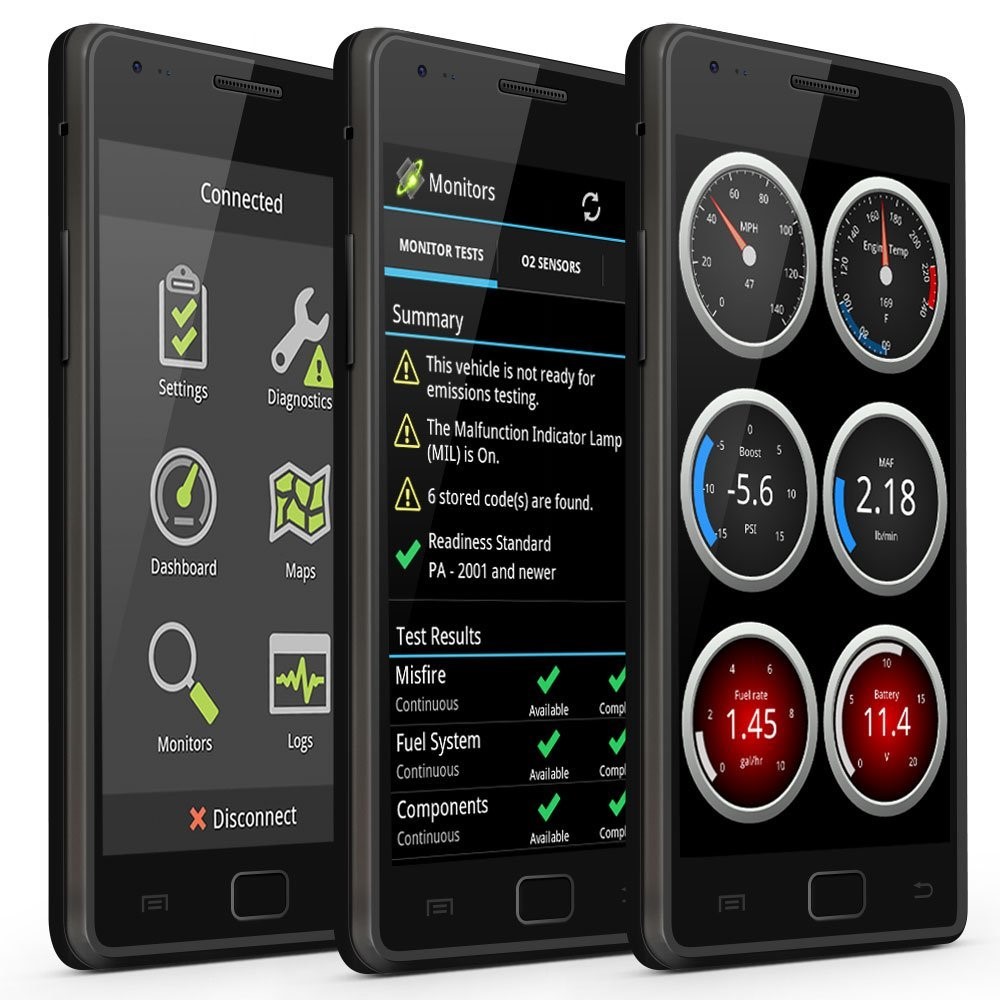 OBDLink LX is unique in terms of security and speed.
Producer of this device described it as a faster tool when compared to other scanners.
The implication of the design feature simply points towards a form of feature that is quick in response, offers real time data with overall faster turnaround for you to get the scan result and analysis.
Bonus: OBDLink MX vs LX Comparison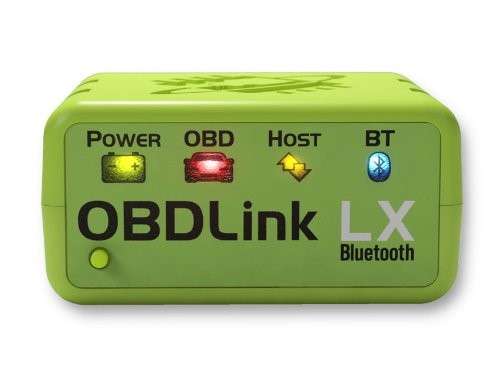 This device is a refined multi-layer security system which prevents hacker's access to any of the collected information hence with consistent use of this scanner as directed, theft via data is prevented.
One major shortcomings of the LX OBD is the; no support for iOS based devices, and lack of ABS / SRS monitoring. The compatible devices with the scanners are listed below for you to check out.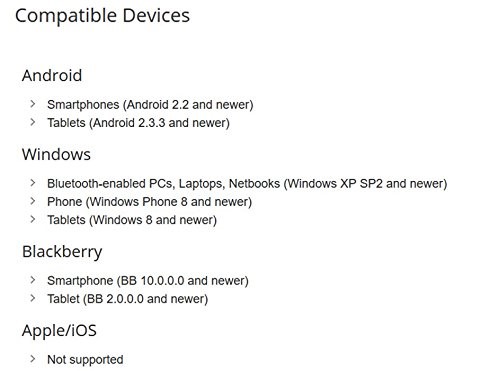 A very good scanner in the mid-range class but built to provide great features. You are not making the mistake for picking these devices.
A VIDEO OBDLink LX Bluetooth Adapter and Scanner:
#4. OBDLink MX OBD2 Bluetooth Scanner for Android & Windows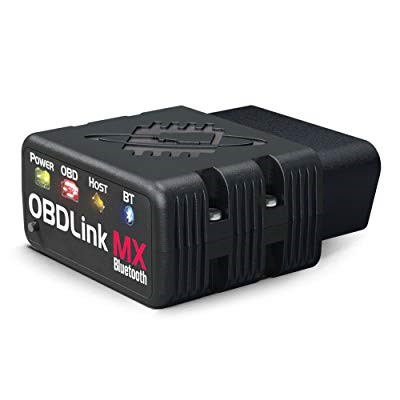 The OBDLink MX OBD2 Bluetooth is almost the same like the OBDLink LX OBD2 Bluetooth device especially in terms of built and features.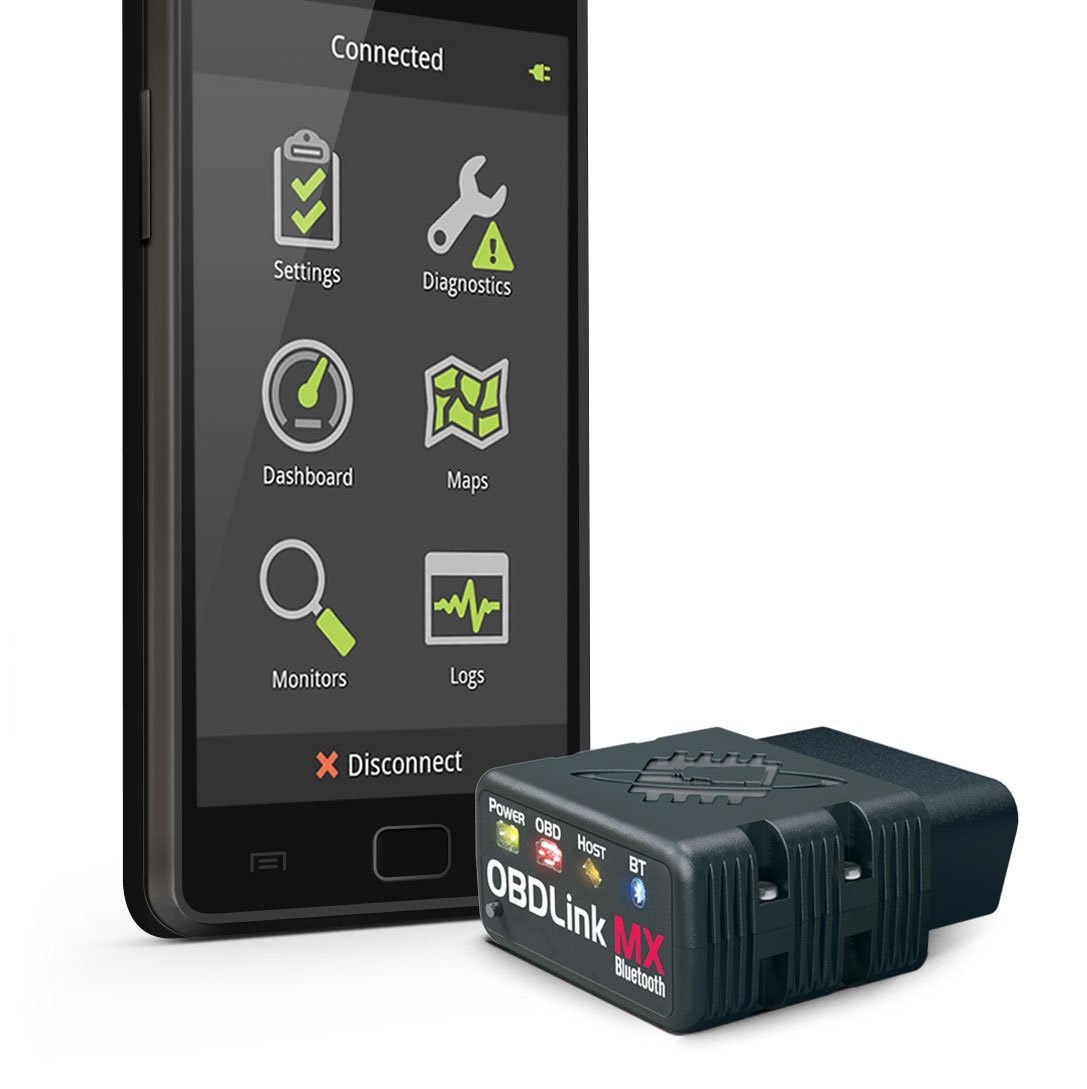 The major differences between the MX and LX Bluetooth scanners is that the MX have been built with that ability to read a couple of more protocols such as (reading single wire CAN and Ford medium Speed CAN) when compare to the LX scanners.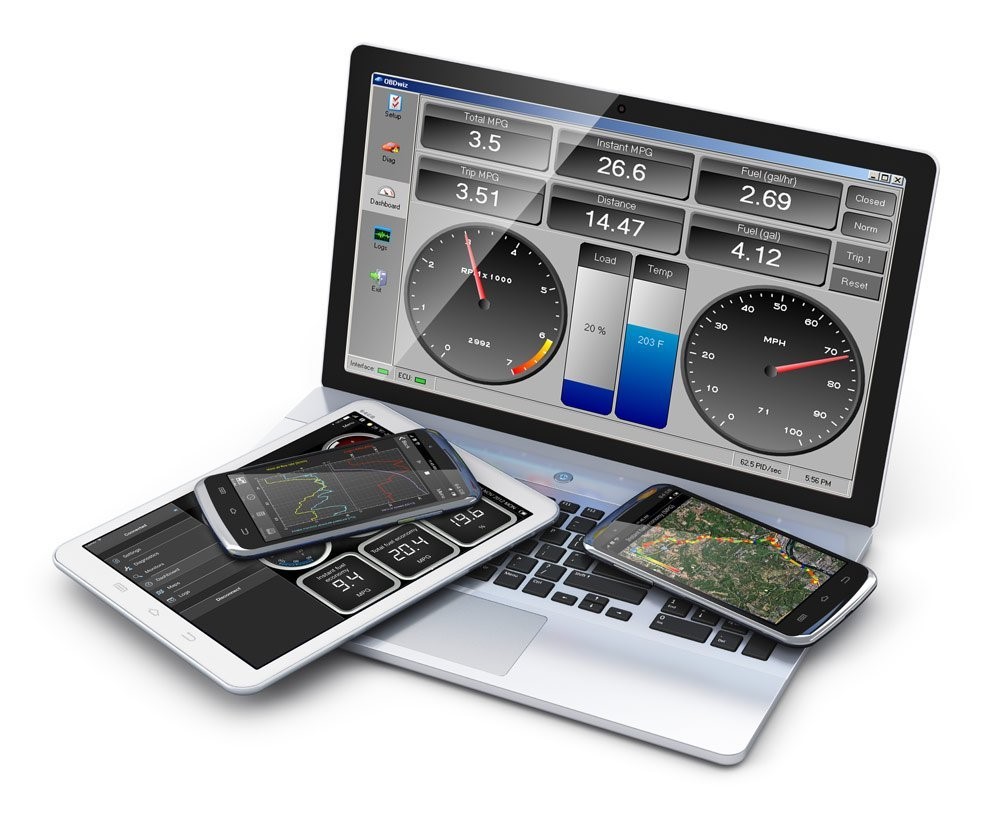 In case you prefer the OBDLink LX OBD2 Bluetooth scanner, but you are interested in getting that scanner that can help read specific protocols, then all you need to get is the OBDLink MX OBD2 Bluetooth.
You also have to know this that MX device is safe to leave plugged in. It won't drain your car's battery.
It is compatible with a Bluetooth-enabled PCs, Laptops, and Netbooks (which work on Windows XP SP2 and newer versions).
This device also works easily with free Android and window app.
Torque and Dash command makes easier to use. MX is also made to be compatible with cars that are made from 1996+ or light trucks that are made and sold for the USA markets.
It also supports all protocols that are OBDII based.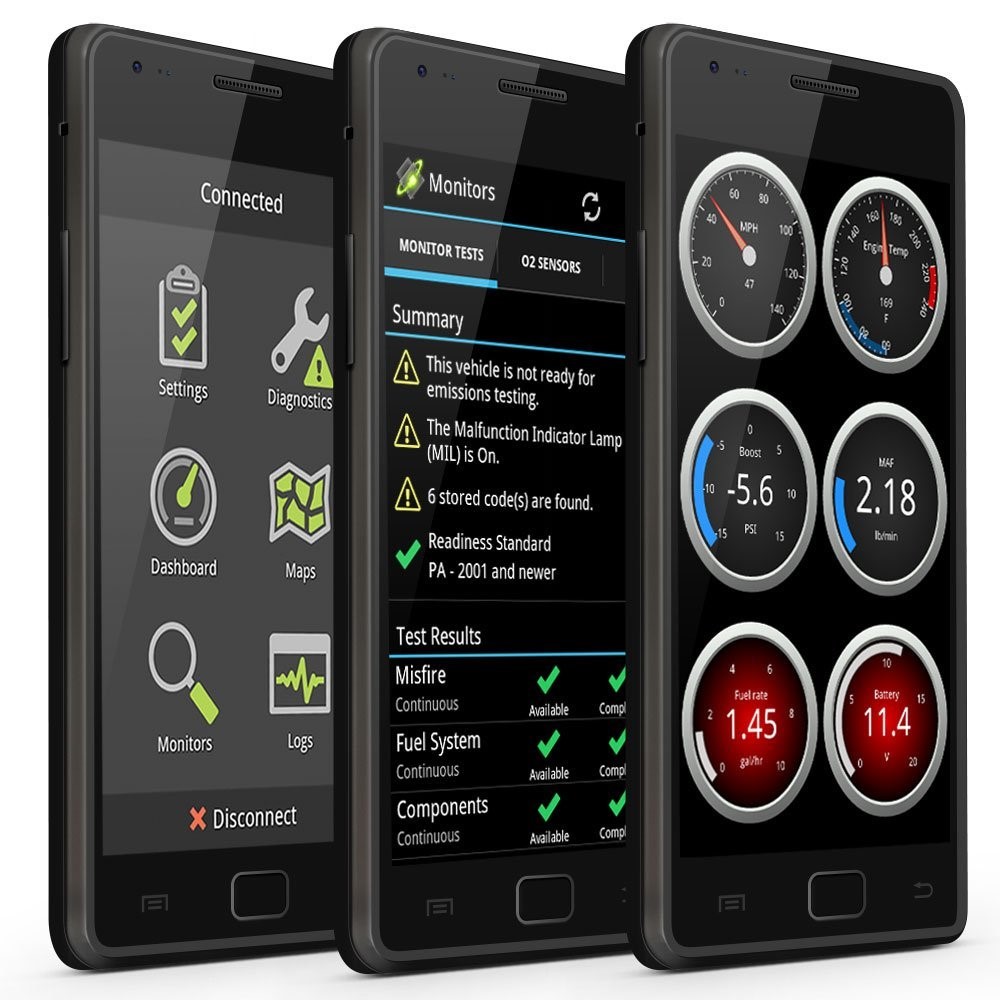 Get this right, if you are not interested in those extra features MX are made with, then you don't need to spend extra cost on it.
A VIDEO about OBDLink MX OBD2 Bluetooth Adapter:
#5. Veepeak BLE OBD2 Bluetooth 4.0 Scanner for iOS and Android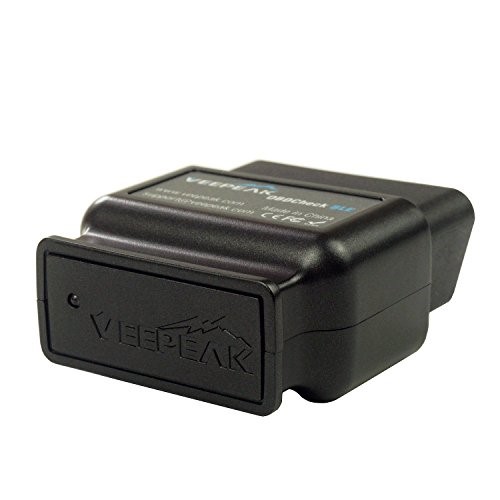 This is another important scanner with great features. The VeePeak BLE Bluetooth 4.0 Scanner allow car owner to detect more issues that might be going on with their car.
This device is here to help you detect those changes and interpret it for you in a simple way for you to effectively describe whatever you need to do in other to know what next.
There is a help part to help you achieve your goal on time. The customer care is also there for you to contact whenever you have an issue with use of the device.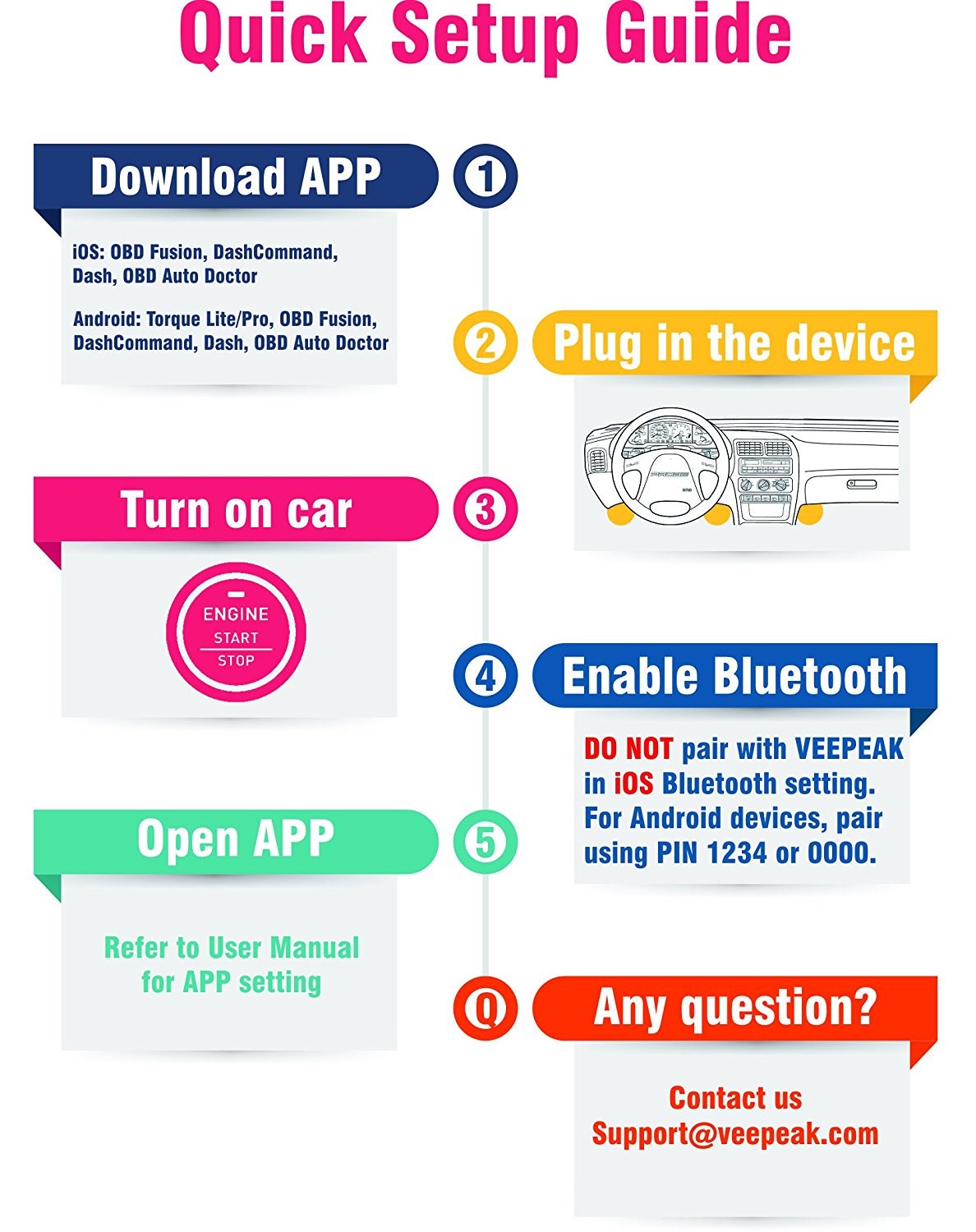 This scanner is a less costly device that is compatible with iOS, and android apps.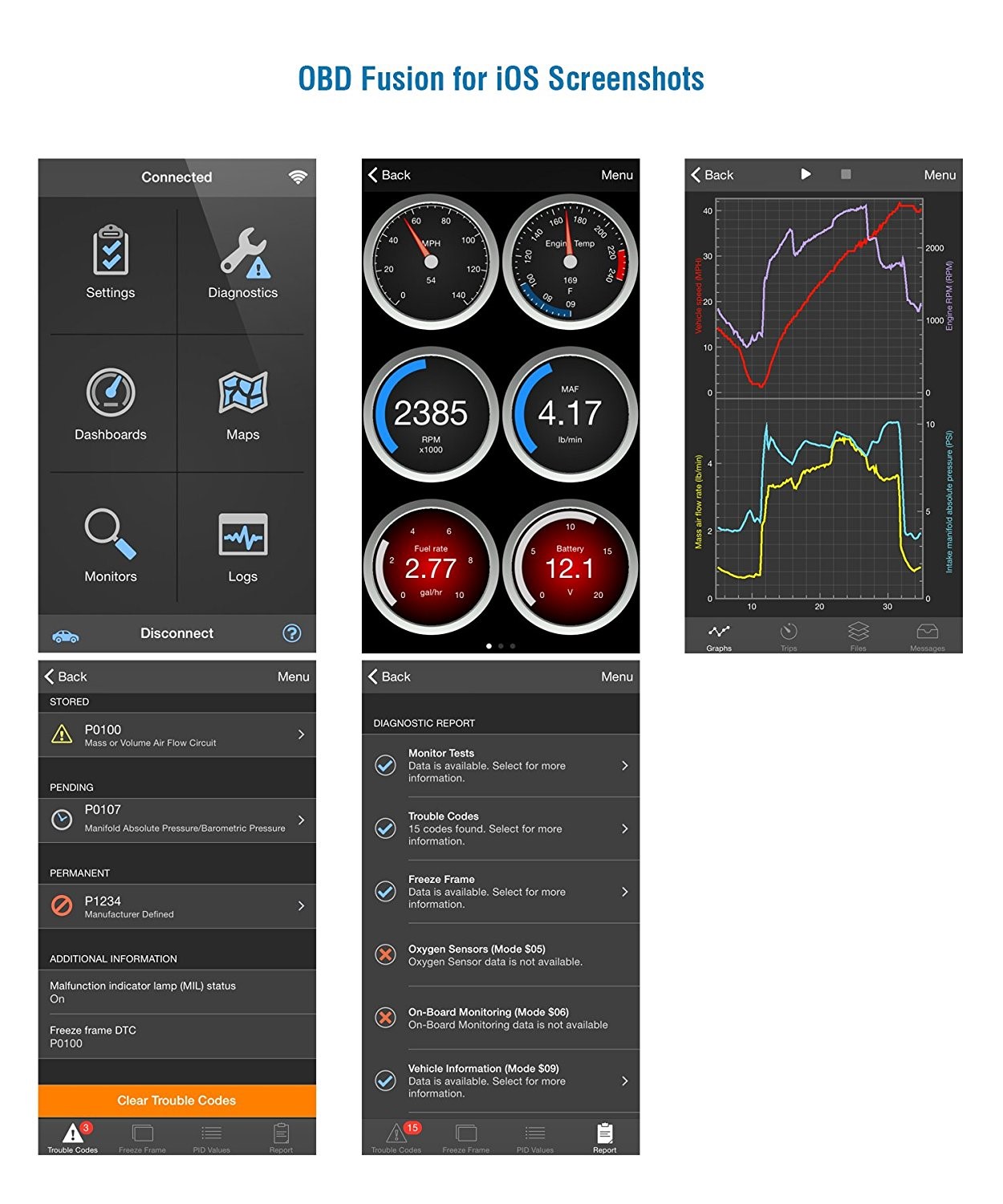 One main important feature about the scanner is that it help you get it the reason why your check engine light is on constantly or blinking or why other dashboard indicator light are blinking.
Important information relating to the live sensor readings are also provided by the scanner.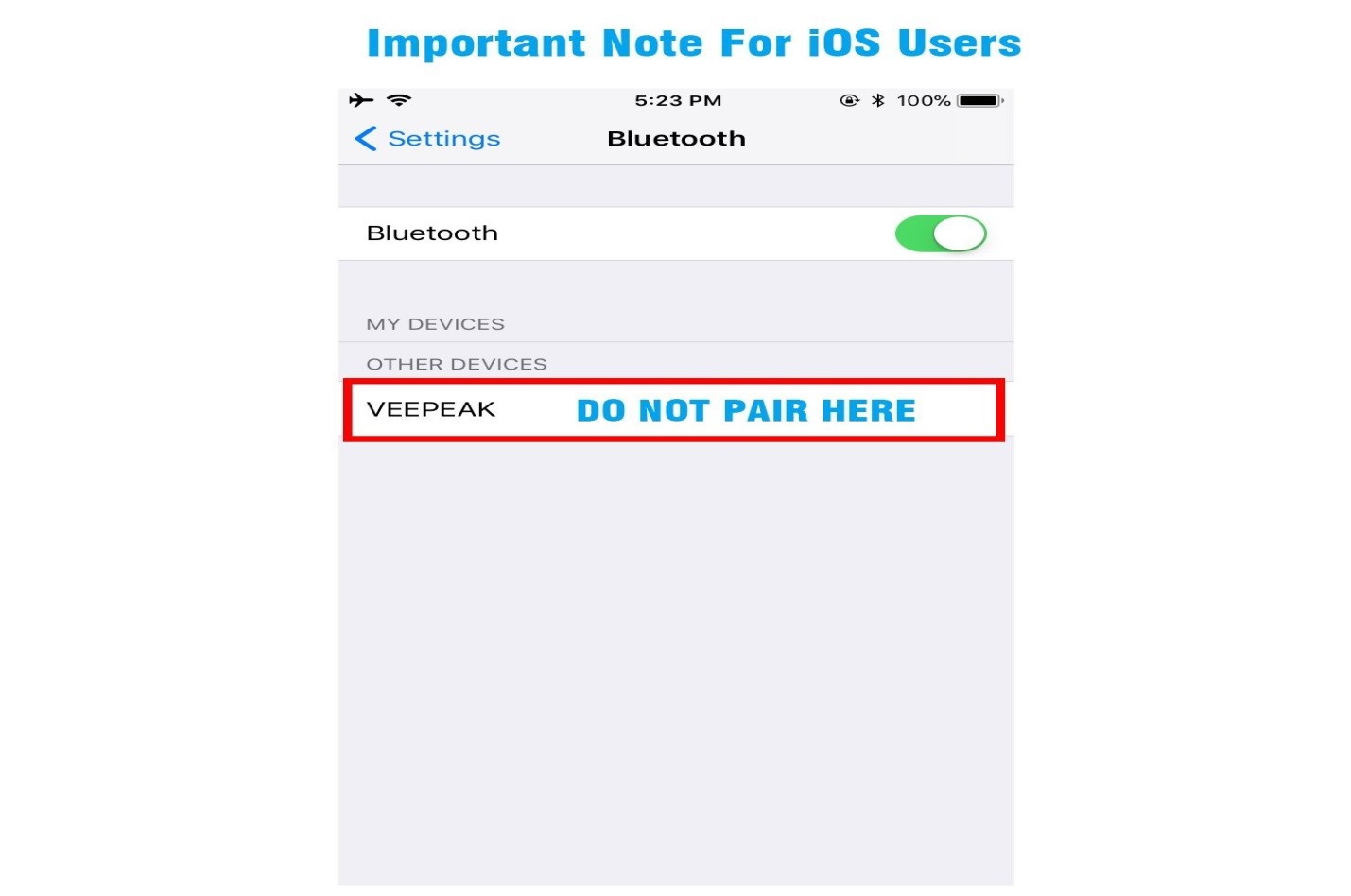 VIDEO about Veepeak BLE OBD2 Bluetooth 4.0 Adapter and Scanner:
Right Now! Let's Choose One…
Our Pick for iOS & Android: BlueDrive Professional OBD2 Bluetooth Scanner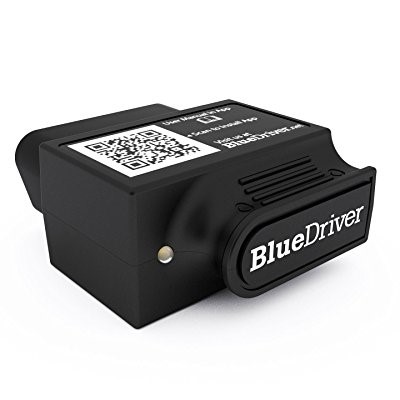 A less expensive device and importantly worth the price you are buying it.
Greatly designed app which is easier to use, and data collected are properly interpreted for outstanding repairs.
The devices offer the solution after diagnosis of the car's problem. This is the only scanner on the list with both android and iOS compatibility.
The Best Value: Veepeak BLE OBD2 Bluetooth 4.0 Adapter / Scanner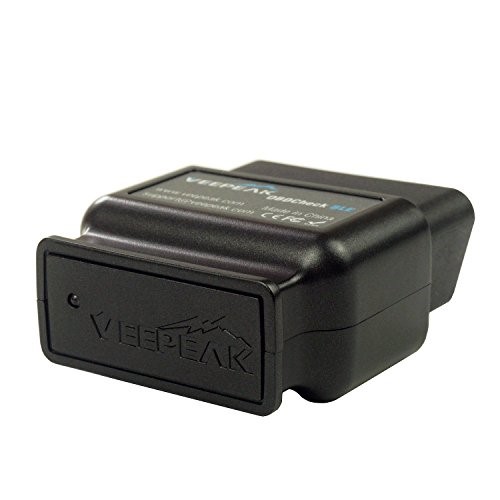 This device provides a basic Bluetooth job and creates a scanning functionality which does a perfect job reading and clearing codes.
The Best for Android & Windows: OBDLink MX OBD2 Bluetooth Scanner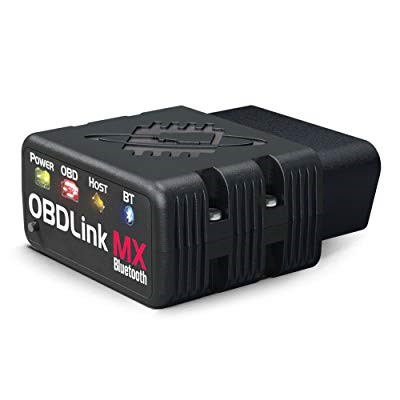 When you are really in need for an OBD2 scanner with android and window compatibility, then OBDLink MX is there to get the job done for you. Don't search around; MX will get all done for you.
Why do you have to pick OBD2 Bluetooth Adapters / Scanners?
There are many reasons why I will continually keep on enjoying OBD2 Bluetooth Adapters / Scanners.
One of those major important reasons relates to the opportunity for easy connectivity with the creation of the Bluetooth based scanners.
No need to be searching for how to analyze codes after scanning with earlier diagnostic tools. Most smartphone devices and tablets with Bluetooth now make it much easier to get it done on time.
No need to pay large sum of money is another important reason for the love for OBD2 scanners.
The 5 best have been compared and highlighted above. When you need that which is there with a full-color screen, there are those that give you this. Those scanner help makes you not worry about colored scanner.
The recent scanners make it easier for you to get it all on your mobile device.
Bluetooth scanner is great option for mechanics that love to work with their smart devices. This mobile opportunity now makes our smartphone more useful.
If you want to buy OBD2 scanners, you need to answer the following questions:
Are you in search for something that can read and clear codes, but don't want to mess with wires? Those Bluetooth scanners will help you achieve that without errors.
How often will you use it? A major question for the quality of the scanners and warranty on them.
Is the preference scanner compatible with your vehicle and mobile device? You need to be very sure of that before purchasing that scanner of choice. This is simply help to understand those vehicles it will work with.
To get ABS and SRS codes with an advanced too, consider doing this. When you want an advanced tool to those new changes to the newer vehicles? You have to be double sure of your device compatibility.
When you don't know what to do regarding apps, App advisor will ensure you get the right app for collecting and interpreting the data.
Have you considered you financial capability?
When you get those questions above answered, you can get your choice narrow down easily.
Bonus: Click here to see the Buying Guide [the guide also includes a bonus INFOGRAPHIC] that will show you things to consider for choosing an OBD2 scanner that's right for you.
Getting the scanner which is compatible with your car is easy but you still have to always make sure you pick the right scanner that get your need done. You have to be very sure with your vehicle interface and compatibility before picking the right scanner.
The mode of communication between Bluetooth scanners and mobile devices are via radio signals (short wave). It is easier to establish the link between the devices since it is a new technology produced with old radio wave signal.
After reading this, you will be familiar with Bluetooth OBD2 scanners features. You can easily make your choice based on the need and compatibility. There is always something out there for the professionals.
When you purchase that OBD2 Bluetooth scanner that suits your need? I'm sure you will be happy you did.
In case of any question or comment, don't forget to leave it right now!