You don't have to be the owner of a classic hot rod or a sports car that costs more than most people's homes to want to take advantage of auto detailing services.
In fact, it's not a bad idea to sign up for quarterly auto detailing services to give your vehicle a bit of "sprucing up" just as the seasons are changing. Think of it as spring/summer/winter/fall cleaning for your vehicle.
But what if you haven't ever taken advantage of an auto detailing service in the past, and have absolutely no idea where to start?
Well, you would be nowhere near alone.
There are millions of drivers out there that have yet to have their car professionally detailed yet, though by the time you have finished this quick guide you won't be one of them!
You'll learn just important it is to detail your car on a semi regular basis, how valuable it can be to your bank account, and the types of services that are routinely offered by professional auto detailing companies – not to mention how to find the perfect one for your specific needs in your specific area!
Shall we get right to it?
What is auto detailing, anyway?
Auto detailing also referred to as car detailing or car valeting is an in-depth cleaning, restoration, and finishing of an automobile.
The easiest way to understand exactly what auto detailing is (and what it is not) is to think of it as a very, VERY, deep clean – inside and out – designed to bring your vehicle back to a better than brand-new condition.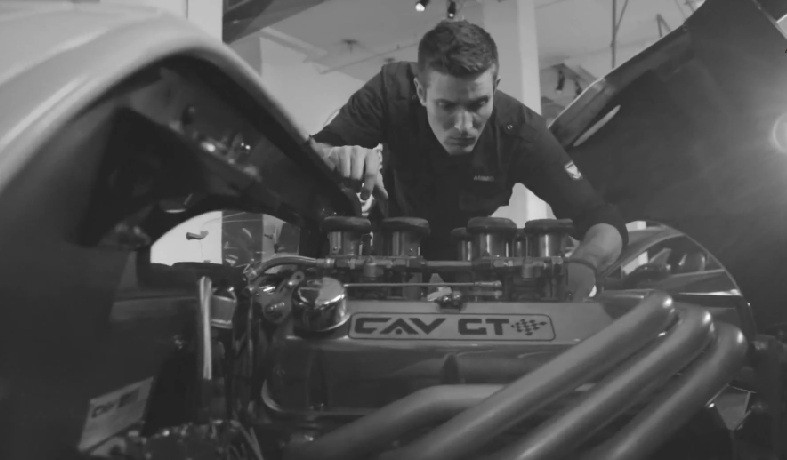 Auto detailing experts understand exactly what it takes to refresh the interior of your vehicle, eliminating stains, odors, and all kinds of other unpleasant details inside of your car – but they also know how to really make the exterior of your vehicle shine as well.
If you've ever been able to see your face in stunning high definition in the reflection of a sports car, the odds are pretty good that a professional detailing went over the automobile with a clay bar and multiple wax finishing solutions.
Real professionals are nothing short of cleaning and detailing artists!
However, it's important to remember that not all auto detailing services (or all auto detailing companies) out there are created equal. Like any other industry, you'll have people that take this trade very seriously, some that are just trying to make a buck, and others that are (probably) ripping people off.
But we'll get to figuring out how to find the best auto detailing experts a little later.
For now, let's break down some of the more popular services that you can look forward to.
What are some of the most popular interior detailing services available?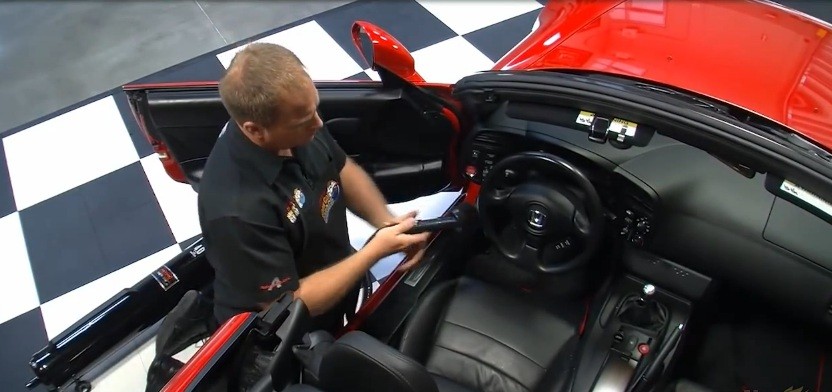 Most people are more serious about having detailers take care of their interior than the exterior of their car, just because we spend so much more time inside our vehicles than we do looking at the outside.
Sure, if you plan on showing your vehicle you're going to want to make sure that the finish outside is better than brand-new so that your paint really sparkles – but for the most part you'll want to focus on the interior.
Professionals will vacuum and deep clean (sometimes even steam cleaning) all of the carpets and upholstery in your vehicle. Shampooing is used when necessary to make sure that everything is completely clean and sterile.
On top of that, they'll then begin to condition your interior – especially any leather areas that need to be treated. Patches and repairs will be made, surfaces will be brushed into a uniform pattern, and your car will look and smell like it just rolled off of the assembly line.
Most auto detailers will also clean your interior glass, making sure to dust all surfaces and then spray protector on all of the surfaces that will be exposed to extra amounts of sunlight.
What are some of the more popular exterior detailing services available?
Exterior services include washing the vehicle to get rid of any dust, dirt, or debris that has collected on the surface. A more robust solution can be applied to the entire exterior of your car to strip off any old wax or finishing products.
Once you are looking at raw paint again, the detailers will begin to rebuild multiple layers of finish up on your paint – not only to make sure that it shines like a beacon in the night, but also so that your paint is completely and totally protected from damaging UV rays that would have otherwise stripped it of its luster.
After that's taken care of, these experts will then begin to focus on the your undercarriage and the wheels on your vehicle – blasting away at them to make sure that any gunk or road grime has been completely removed before spraying protective solutions on each of them.
The last area to get hit is usually the headlights, taillights, and any and all exterior trim as well as the glass all throughout your vehicle. These areas will be cleaned, polished, and brought to an almost impossibly "invisible" finish – the kind of finish will have people wondering whether or not your windows are down in the middle of the winter!
Sometimes (and usually only on request), auto detailers will also work on your engine bay. This is where things get tricky though, as you can't fool around with water, chemical compounds, or other high pressure solutions that could damage your engine performance at any point in time.
This is why you'll need to make sure that you are always calling in the best pros for the job.
How to choose the right auto detailing service for your needs
Choosing the right auto detailing service can be a nightmare, unless you follow the tips and tricks below:
ALWAYS read Internet reviews about any service you are considering
ALWAYS make sure that they provide all of the auto detailing services you want to take advantage of the
ALWAYS verify that they use the highest quality products in their work, and have pictures of the results they have produced in the past
ALWAYS provide them with specific instructions and special requests that you would like followed to the letter, while still deferring to their expertise
If you follow those tips above, you should have no trouble whatsoever tracking down the very best of the best to make sure that your vehicle looks better than anything else!