Do it Yourself Auto Repair is Finally Possible Thanks to Auto-Mechanic PRO
Repairing a fault or problem with an automobile is a highly rewarding and satisfying experience and one that can fill you with a sense of accomplishment and pride. Cars are highly complex machines but often the problems that they present us with are things that can be solved with a little know-how and a dose of grit and determination.
The problem with do it yourself auto repair though, is that it can also be risky when done wrong. If you try to fix your washing machine and it doesn't go right, then the worst case scenario is that your kitchen floor might get a little flooded. With do it yourself auto repair though, the worst case scenario is a critical component giving way while you driving down the motorway, causing you to lose control of your vehicle, to break down and to potentially put yourself, your passengers and anyone else on the motorway in danger.
When you're handling auto repair for someone else meanwhile – be that a client or a friend – then it becomes even more important that you do things right. This is a huge responsibility and if you aren't 100% sure you know what you're doing, you might put them in danger.
Luckily though, it's now possible for practically anyone to become a genuine expert at DIY auto repair – as long as they know where to get the best information. And where do you get the best information? That would be from Auto-Mechanic PRO.
What is Auto-Mechanic PRO?
Auto-Mechanic PRO is an elite membership program that is used by professional mechanics and garages to ensure they are constantly up-to-date with the very latest information and know-how.
In short, this is a large repository of over 760+ pages of PDF files, of flow charts, of wiring diagrams, of informational articles, of glossaries and much more. If you were to read through all of this information then it would almost be like that scene from The Matrix where Neo downloads all the Kung Fu knowledge into his brain – except you'd be downloading do it yourself auto repair knowledge instead!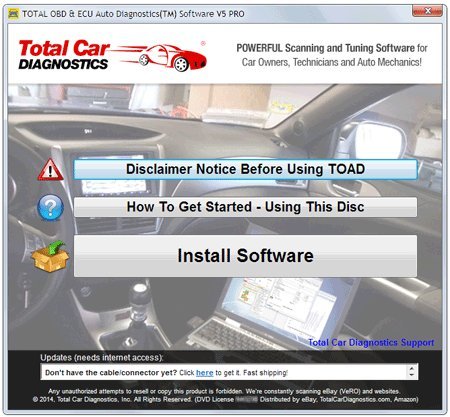 But rather than reading the entire thing, most experts choose instead to use Auto-Mechanic PRO as a resource that they can check things against whenever necessary. When presented with a vehicle that is experiencing any specific problem, it's a simple matter to just refer to this amazing resource, find the issue and then learn how to fix it. It's almost like having a digital mechanic right there to help you out.
Who is Auto-Mechanic PRO For?
Auto-Mechanic PRO is often used by professional garages and mechanics in order to enhance their service. This is highly important because it allows those companies to deal with problems more quickly, thus meaning that they can see more clients and increase their turnover and profits. At the same time, by dealing with issues more quickly and efficiently, they can better impress the customers and therefor increase their likelihood of getting repeat business or a good testimonial/referral. For mechanics and garages, Auto-Mechanic PRO offers amazing ROI and is a smart business investment.
At the same time though, Auto-Mechanic PRO is also perfect for anyone looking to become a professional mechanic. For beginner and intermediates in this field, Auto-Mechanic PRO provides the most amazing learning resource on the net. This then means that they can gain the confidence, the knowledge and the expertise in order to start offering their services for money and to get ahead of the competition.
On top of this, Auto-Mechanic PRO is also well suited to anyone wanting to learn do it yourself auto repair for their own satisfaction. If you collect cars, or if you just consider yourself something of a petrol head, then knowing how to make repairs and ensure your vehicles are running smoothly is highly rewarding in its own right. For others, Auto-Mechanic PRO is just a great opportunity become more independent and better able to deal with their cars.
No matter what you need it for then, Auto-Mechanic PRO is the very best place to get do it yourself auto repair knowledge. This is the resource chosen by the most elite professionals and it is the best tool on the market for expanding your knowledge
Click here for further support on Do it Yourself Car Repair.