Choosing a good mechanic the first time is important because chances are you'll be returning for a car repair the second time.
Do it right the first time, and you'll have a reliable mechanic you can depend on.
How to find a good mechanic
You won't find a definition for the term "good mechanic" in the dictionary but we think it should be defined as a person who provides reliable car repairs at reasonable prices.
Never look for a car when your car needs repairs because you'll be more likely to take your car to the first auto shop or dealership you see, and then you'll likely pay for things you didn't really need.

Consider shopping for a mechanic also known as an automotive technician the same way you would if you were hiring a Realtor to help you find a home, ordering new kitchen cabinets, or attempting to have your basement finished. With big ticket items like those, you always do comparative shopping, not only to get the best price, but also to hire the best mechanic for the job.
The first step in finding a good mechanic is to ask your friends, coworkers, and family members who they use. If more than one person recommends that same repair shop, then you may have found yourself a winner.
But you're not done shopping yet. Call the shop and find out how long it's been in business. If a shop has been around a long time, it's usually a sign that the community has supported it.
The owner should be hands-on and in charge of daily business so that if there's a problem you can take your complaint directly to him/her.
Are they certified?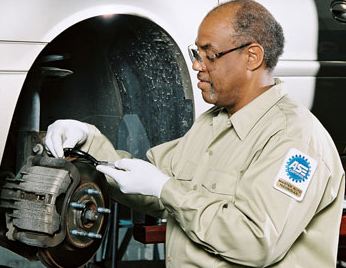 Another important qualification you need in an auto repair shop is that the owner should be certified by the National Institute for Automotive Service Excellence (ASE) and perform on-site service. To be certified by the ASE, mechanics must pass challenging tests on various automotive repair fields.
An ASE certified master mechanic has passed all 8 tests in the auto series qualifying him/her as a specialist in all parts of the car, and they also undergo continual education. To find blue seal ASE accredited auto repair shops click here.
It's also a good idea to look for the American Automobile Association (AAA) logo on their website, or in their shop. This certification means the auto repair shop has met strict criteria set forth by AAA's qualified automotive professionals.
Another reason why the AAA logo is something you should look for is that if any dispute between a member and an approved repair facility surfaces, they will investigate the matter. Even if you're not an AAA club member, they will at least make a conciliatory effort to resolve the differences between the parties.
Check with your local Better Business Bureau and consumer department to see if there are any unresolved complaints against the repair or auto body shop you've chosen. These sources won't necessarily feature reviews, but they will tell you if there are any unresolved complaints against the company.
Consider the dealership
When you're looking for the best auto repair shop, don't rule out the dealership as a choice. It's a car maintenance myth that dealers charge more. Here are a few reasons why you should consider getting your car repaired at the dealership:
Some dealerships will offer a free rental car while yours is being serviced. Check your warranty package for more information.
A good dealership regularly trains its mechanics in the latest car repair and diagnostic equipment.
If an issue arises you have better odds of having the claim resolved because if they don't, you can take your claim further up the ladder – all the way up to the manufacturer if required.
The dealership knows what's covered under your warranty.
A dealership uses original manufacturer parts.
A dealership often has deep roots in your community.
Visiting an auto repair shop or dealership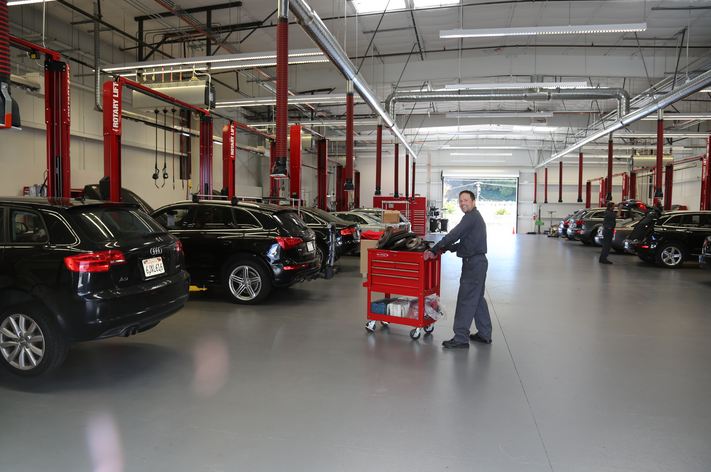 You don't have to make an appointment; just walk right in and take a look around. See how the manager or owner acts and is dressed. Someone who wants to make a good impression will be dressed appropriately and act friendly.
Look to see if the bays are clean and tidy, which indicates that the mechanics and owner take pride in their working area and care after their tools.
Pay attention to how the cars are parked in the parking lot, if they're pulled in a haphazard manner, that's a good sign the shop is disorganized.
Also look at the condition of the cars in the shop. Are they old and beat up , or are they in good condition? People who care about their cars will take them to good repair shops. If you don't see this, keep shopping.
Making sure the price is right

Very few car owners feel they're not being ripped off by their repair shop. Why? It's our own ignorance – a lot of us know little about our cars. And because we know little to nothing, we know we're vulnerable to being ripped off.
Finding the best auto repair shops means you need to be a smart consumer and that means you need to know as much as you can about your car.
Know in advance what parts will be needed and the costs for those parts, as well as labor charges. This will help you calculate a price estimate so when you go in, you know you're not being ripped off. Here's how to do it:
Use our car parts finder and get a list of replacement parts and cost for each part.
Read as much as you can about your car by using your car owner's manual. Browse our site for more general car information.
Maintain your car regularly. This will help you know your car better and allow you to perform minor repairs as well as save money.
Know your car's recommended service schedule and abide by it.
Some states and counties have laws that require auto repair shops to supply a written price estimate as well as to notify the customer if the total bill will be 10 percent more than the estimate. Therefore, check with your county government to see if your area has a similar law.
Final Advice
Here's a quick overview of some additional tips to consider when trying to find a good mechanic.
Don't assume that they're all crooks out to steal your money.
Create a list of problems about your car and present it to your mechanic.
Be patient
Don't assume the mechanic can hear the noises you hear. Mechanics often work in shops with noisy engines and loud power tools so tell inform the technician of any unusual noises.
Bring a copy of your car's repair history.
If your car still has problems call the shop or dealership and they will fix the problem for free if it's the original problem.
Follow the above tips and guidelines and find yourself the best mechanic!