VAGCOM is a software package and interface cable that runs on Windows operating system. Ross-Tech, LLC has been developing and improving it since 2000. The name of the software was derived from Volkswagen AG or VAG. This is the former Volkswagen Group's name.
Currently the software for VAG-COM interface is known as VCDS. It's simply an abbreviation for "VAGCOM Diagnostic System." The name of the software was changed for trademark registration purposes. However, the product remains the same.
How it works
VCDS software is basically used to diagnose and adjust motor vehicles from the Volkswagen Group. It enables users to view and adjust data that different car computers use.
Among the vehicles whose data can be diagnosed and adjusted using this software include Volkswagen Passenger, SEAT, Skoda automobiles and Audi. The software is also used in commercial vehicles that are produced by Volkswagen.
Basically, VAGCOM interface connects to Data Link Connector of the car – and USB port of the computer. With the right cable, the software can be used in examining any car from VAG group for maintenance and diagnostic procedures.
Where to get the Software
This software can be bought from Ross-Tech, the manufacturer, directly. Currently it costs approximately 350 US dollars. It is also downloadable software and you can buy the cable from its manufacturer. Ross Tech delivers the cable internationally.
Functions
The software performs several functions as a tool for automobile electronic diagnostic.
They include:
Modifying control codes to perform tasks like turning off seatbelt chime
Diagnosing and adjusting car engine tuning
Adjusting electric windows performance
Turning on European fog light
Reading error codes from the car
Turning off or resetting error codes
It is important to note that you should be careful about how you use this software. If you adjust or modify some parameters within the vehicles brain, it may have unpredictable consequences.
Therefore, it is advisable that you note down the values changes… so that you can restore them back in case you do not get your desired results.
How is VAGCOM different from Generic On-board Diagnostic Yools?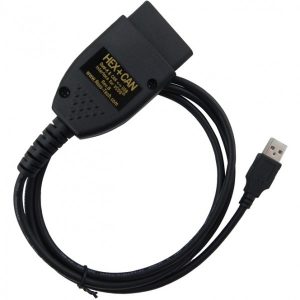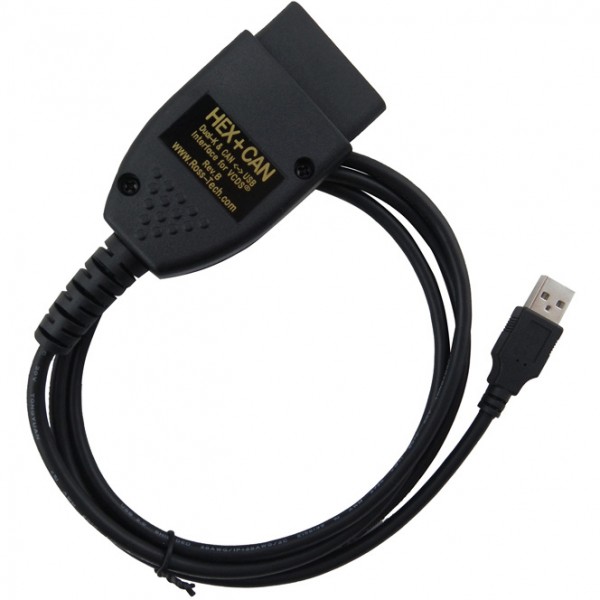 This software uses a more in-depth, specific protocol command from the manufacturer, the Volkswagen Group. This enables its users to access different diagnostic cable systems of their vehicles. For this reason, the software can be used for diagnostic purposes even in automobiles that generic OBD-II or EOBD do not cover.
Basically, this software can be used in two ways…
First, it can be used as a package that includes both the hardware and software. The manufacturer or agents distribute this package.
Second, the software can be used by building a customized interface hardware that can be used with its shareware version that is publicly available though limited. The software can interface vehicles that employ the protocols of generic OBD-II or EOBD.
Nevertheless, the standards of EOBD and OBD-II allow limited diagnostics only without any ECUs adjustments.
What You Need To Use VAGCOM and VCDS
To use this software, you need a computer, a tablet or a laptop to which you can download and activate it.
You can buy a cheaper cable and use it in activating the software or buy one of the Hex models.
Hex Models COM/USB serve as the activation dongles which keep the software ready for use all the time with the cables. This means that the software does not require activation.
Computer Requirements
To use VCDS in a computer, it should meet the following requirements:
· Microsoft Windows
To run this software, a computer must be running on Microsoft Windows. Ideally, a tablet, a netbook or a laptop computer is the best option. However, desktop computers can also be used.
· USB interface
At least 1GHz Pentium-III or an AMD equivalent is recommended with a RAM of 256 MB, Windows XP or even newer. For Windows Vista 7, 8, 8.1 and 10, a sufficiently robust machine should be used to support the OS properly.
· Serial Interface
For the Release 11.x of this software, at least a 500 MHz Pentium-II or its AMD equivalent that has a RAM of 128MB, Windows XP+, including Windows 2000, Vista 7, 8, 8.1 or 10 are all okay. The Release 10 of this software does not support Windows 95 and 98, NT4 or ME.
VAGCOM might work on lesser computers. However, PCs with lower specs than the one recommended are not supported by the software. This means that a user cannot seek help or complain to the manufacturer if the software fails to work.
No Native Software Versions for Linux and Mac
There are no native software versions for Linux and Mac. This is because porting the software to these platforms requires effort and time that is not worthwhile. However, the software works fine on Mac computers with Intel processors and all modern Mac computers with Windows that is installed using a Boot Camp. Majority of the computers that run on Linux boot Windows as well.
However, for users who do not have or do not want to install Windows, there is a platform-independent version known as VCDS-Mobile.
Ross Tech has not shown intentions to make native applications for Blackberry, Android, iPad/iPhone or Windows phone. Instead, the company has come up with VCDS-Mobile version. This version is usable on all modern versions of tablets and smart-phones.
What You Should do First
Once you have the software and cable, find out where you should plug the cable in the car.
A diagnostic port is located in different places in different vehicles. For instance, in TT it is located close to the pull for the bonnet release.
Once the cable is plugged in, select the cable on the PC and configure it. After configuring the cable, select USB or serial port, depending on the cable connection.
For instance, when using USB to the serial adapter, select a normal COM port followed by TEST. The system will find the serial adapter then allow you to save its settings. If it does not, try another COM port.
Generally, VAGCOM emulates the proprietary tools that dealers use to scan vehicles . It is updated continuously to enable it to work even with the latest automobiles and functions.
Ideally, the software is meant for use in performing diagnostic functions that scan tools at the VW/Audi factory perform. Users just follow the instructions provided in the repair manuals from the factory to diagnose and adjust computer data of their vehicles.