As a mechanic, you're going to encounter a lot of problems. Today, diagnosing problems is far easier and more accurate than ever before. There was a time when this wasn't so. You would have to really look into a lot of different ideas to get the right diagnosis. In fact, think about just a few decades ago and there was no way to connect to your vehicle's interface and see everything that is going on, change things, and try to get moving forward.
Think of mechanics of the past. They would have to troubleshoot things via road tests, listening to different things, and experience. Without that, they would not figure out what is going on with any car. Now, fast forward to the modern era and you'll find that scanners exist.
Each make and model has their own tool set that you can use to test what is going on. Some are accurate, and some are going to point you in the right direction, without telling you directly what's wrong.
In the case of Volkswagen, Audi, SEAT, and Skoda, there is a diagnostic tool called VAGCOM. This is sometimes abbreviated as VCDS. This is a software solution that has been worked on since 2000. Released and updated often, you'll find that this is an active solution that can pair with a good scanner and figure out what is going on with these specific makes and models.
Reviewing Simple Scanners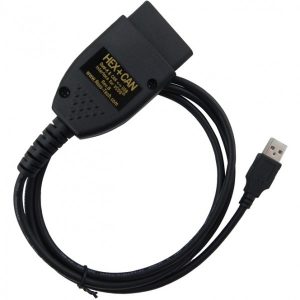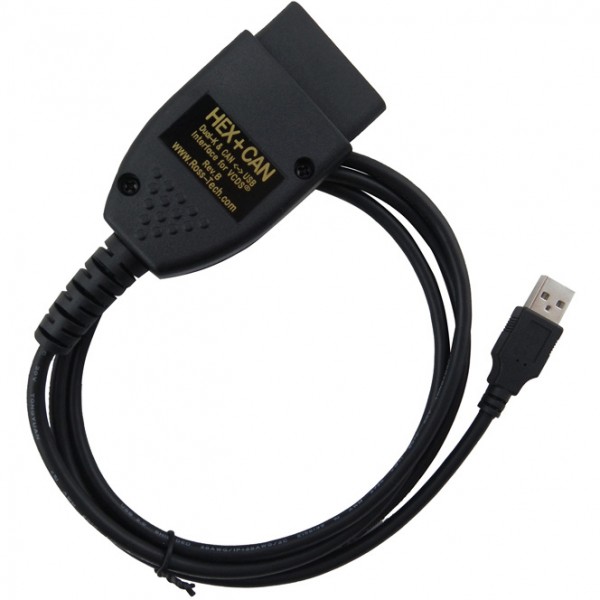 In order to fully understand VAG-COM, you will want to look at scanners that run the software first. That's where technology hits and misses the world of managing diagnostic testing. You may have heard of OBD-II for instance. This stands for on board diagnostics.
This is a simple scanner that consumers and mechanics can purchase, and find simple answers to problems that are most common. These can run from $100 to $10,000, with a lot of variables shifting the asking price.
Simple scanners are great for consumers. They can easily fit most makes and models, and give you an idea as to the gas mileage, the engine's problems and more. It's just not going to work with every make and model. In fact, you'll find that simple OBD-II options that were released before 1996, will not work with VAG-COM.
Complex Scanners (Software and Hardware Bundles)
For mechanics that work at dealerships, chances are they have diagnostic tools that are funded by the company. They get shipped a software and hardware bundle that is specific to the car. That includes VAGCOM options.
This software doesn't need to get purchased from RossTech outright, because the dealership pays for this to be in place. It's something simple, and easy to use, connecting vehicles the right way.
These complex scanners are great, have digital displays, wave elements, and much more. They are specifically tailored to cars that are usually difficult to diagnose overall. Compared to the old fashioned way of diagnosing car problems, this is truly a jump in technology.
When you get the more advanced of scanners paired with the software, you can tell nearly every detail of a vehicle. With a good scanner, you can also change the ECU elements which includes turning certain systems off, updating others, and changing the codes around in the computer system of modern vehicles.
The average consumer will not be able to buy some of the software and hardware bundles that dealerships get. That's because the manufacturer pairs up with RossTech specifically for these.
Building Your Own
For those that aren't working at an Audi Dealership, or the likes, there's a different path to consider. It's easy to review the consumer level options because they are going to be similar to the complex scanners available above. The consumer level option requires software and hardware purchases done separately.
Most often, however, hardware may be found with a LITE software. Lite options are good to see if you will like the software to begin with. However, generic scanners, and scanners that were made before 1996 will not work on this level.
If you like the lite version of VCDS, then you will want to purchase the official licensed solution from RossTech. The cost can be upwards of $500, depending on which version, and update you are going to want to use. Or can find the VAGCOM/VCDS kit here.
The price tag includes support, drivers, manuals, and much more. If you were to purchase this outside of the official company offerings, you would not have access to all of the benefits that come with going to them directly.
What About Clones?
There's a lot of talk in forums, and blogs alike about cloning the software as to save money. There are some that will even tell you it's better. That's not true at all. While clones are interesting, and they can work marginally, you will not get the same influence as you would be paying for the much more expensive solution.
Clones can cost you as little as $60, but again, you may not get the results that you would get with the official solutions.
When reviewing simplified clones, it's easy to see why they are so cheap. They lack the robust interface, graphs, and compatibility that comes with the latest updates. Furthermore, if you have a clone, you will not be able to contact RossTech for help at all. That's something that will definitely cause problems.
The Final Word On VAGCOM Scanners
From the mouth of a mechanic, you will want to look into these options. No joking around, these are amazing tools that help with diagnostics as well as hacking. Part of the fun with these official releases is that you can change the car's performance, as well as locking mechanisms, and much more.
Instead of having to be a slave to the dealership and their high prices, you can get this done on your own. Furthermore, you can get support and instruction from the manufacturer through RossTech, since they produce the software. At the end of the day, these are good, but only if you go with officially licensed solutions.
Clones will not offer the robust set of benefits, that's for sure. Whether you utilize hand-held scan tools, mobile device-based options, pc-based options, or even data loggers, you'll find that this is a far better diagnostic solution than going by ear or word of mouth.