Do it Yourself Car Repair is Easy With Auto-Mechanic PRO!
Do it yourself car repair is a highly appealing concept and something that can be highly beneficial for the right people. Repairing a car on your own is something that is very rewarding and that gives you a great sense of independence and self-reliance. What's more though, you'll find that it can save you a lot of money and actually it can even save you a lot of time as you don't have to take your car into the garage and then wait for it to be fixed. You can help yourself to pass MOTs and much more and generally it's a fantastic skill. Get really good at do it yourself car repair and you could even set up your own service and start making some money!
But how do you learn do it yourself car repair? The internet is a fantastic resource and provides a wealth of information, tutorials and advice. That said though, it's often hard to know who to trust when literally anyone can start running their own blog. What's more, do it yourself car repair is potentially very dangerous if you don't get it right. Changing your brake pads might seem like a simple enough job but if you get it wrong you might not be able to stop in time when it comes to the crunch.
This is why you need a comprehensive resource you can trust and that will provide you with all the information you could possibly need. And that's especially important if you want to learn the ropes and potentially set up shop yourself one day. That's where Auto-Mechanic PRO comes in…
What is Auto-Mechanic PRO?
Auto-Mechanic PRO is an online membership product that you can sign up to in order to gain instant access to a huge amount of elite information. This is the type of information that is normally reserved for only the best auto-repair professionals and which they regularly use to enhance their business.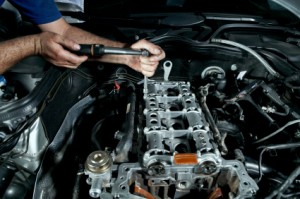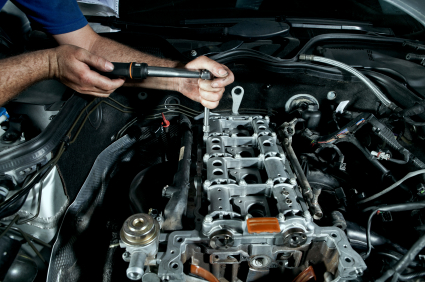 Specifically, membership gains you access to over 760+ pages of PDF documents, as well as tons of flow charts, diagrams, maps, databases and more. This way you can work through the information in order to increase and expand your knowledge to the point of being a true expert… or you can simply refer to the information as and when you need it.
Something wrong with your car? Then simply follow one of our diagnostic flow charts to track down the precise problem. Once you've done that, you can read the repair notes from similar cases and you can get detailed instructions on how to make the repairs. Equipment and tools are all outlined and described and there's even a guide to the components of your car which will help you to quickly and easily locate specific parts that might be suffering with problems so that you can get everything up and running again in no time.
This isn't like watching some random vlogger on YouTube filming from their mum's garage – this is the same top-quality and extensive resource that is used by countless professionals. It's the best possible way to learn and a fantastic tool for beginners and pros alike.
Benefits of Auto-Mechanic PRO
There are a lot of great benefits to using Auto-Mechanic PRO. For starters, this is a product that will give you access to more information than any other when it comes to do it yourself car repair. This isn't a single e-book or an online course… it's all those things and more rolled into one amazing product.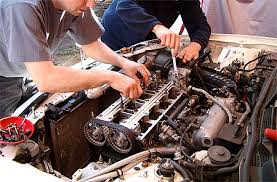 What's more, Auto-Mechanic PRO is easily searchable and very user friendly so you can quickly locate the information that you need. On top of that, it's also growing constantly as we update our databases with newer information and as we provide extra sections corresponding to the latest emissions laws or the latest vehicles.
Do it yourself car repair is an amazing skill that's fascinating to learn and if you want to quickly train yourself to a professional level or just have the knowledge and tools on tap for when you need to make a repair, then Auto-Mechanic PRO is the top professional-grade product. For business owners? It's an absolute no-brainer.
Visit here for more support on Labor Guide Automotive