Why You'll Never Need Repair Manuals for Cars Again!
There are two type of people that regularly use repair manuals for cars. One type is the individual who doesn't know much about cars but who is constantly making repairs to their own automobile. If you're constantly waking up in the morning to find that your battery is drained, or that your car doesn't start for some other miscellaneous reason, then you might start looking for repair manuals for cars to try and work out what precisely is wrong and how you can get up-and-running again.
The other type of person is the car mechanic or garage. Intermediate auto repair professionals will often look online for repair manuals for cars so that they can more quickly diagnose and repair their vehicles. Of course the faster a garage can fix a car, the faster they can move on to the next car. By improving their turnover this way, they can see more customers and ultimately increase their profits without making any other changes. That and they'll impress their clients by making a better impression and thus get more repeat business and better referrals/testimonials.
Whichever type you are, once you find Auto-Mechanic PRO, you will never need automobile repair manuals again. Read on and we'll look at why that is and what makes Auto-Mechanic PRO the ideal product.
What is Auto-Mechanic PRO
Auto-Mechanic PRO is a membership product. Once you sign up you gain access to a huge repository of information which is in the form of PDF files. In total there are 760+ pages of PDF files containing this information and all of them are easily searchable.
But it's not just written content you get. As well as articles, how-twos and instructions you also get wire diagrams, flow charts and component maps which you can reference whenever you're diagnosing a problem with a vehicle or trying to perform some form of operation. There are also repair notes from many other technicians representing over 60 years of experience. This means you basically get to add their experience to you
Auto-Mechanic PRO can be used as a learning tool and if you are looking to improve your abilities as a mechanic or in DIY auto repair, then this is a fantastic place to start that will put you in league with the very best professionals. At the same time though, Auto-Mechanic PRO can also be used as a reference which you can constantly check against when making decisions. This way you can avoid mistakes by following set step-by-steps and you can speed up your work flow.
In other words, you will never need to reference automobile repair manuals again – because this will act as a single 'manual' that can help you to repair any automobile you ever encounter.
Why Choose Auto-Mechanic PRO?
But why choose Auto-Mechanic PRO specifically?
For starters, Auto-Mechanic PRO is the most elite product of its kind. This is a product that is used by professional mechanics and garages and which gives you a professional level of information and training. What's more, it's also the most comprehensive resource available in terms of what it covers. And because we're adding to it all the time, the value you're getting will only improve over time. It's already incredibly extensive but it will only become more extensive going forward. We're always listening to feedback to so if there's something specific you want to see, let us know and we'll add it.
Who is Auto-Mechanic PRO For?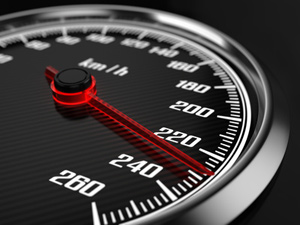 Auto-Mechanic PRO is for all those people constantly checking repair manuals for cars. If you find yourself often needing this information then it only makes sense to sign up for the most extensive and the most comprehensive guide online. It's fantastic value and highly convenient.
If you run an auto repair business then this can transform the way you deal with clients. You'll be more confident and more knowledgeable and you'll have a reference you can use to solve every problem more quickly and efficiently. This is the start of increasing your turnover and your customer service and the return on investment is huge.
But even if you're someone just looking to learn, this is like having your own team of mechanics to solve every problem you could ever have!
Just click here for getting mor information on Auto Repair Guide