Auto-Mechanic PRO – Access to Countless Auto Repair Manuals Online and More!
Want to gain access to an unlimited supply of auto repair manuals online? Alongside a ton of additional information that will take your skills and expertise as a mechanic to the next level? Then look no further than Auto-Mechanic PRO.
What is Auto-Mechanic PRO?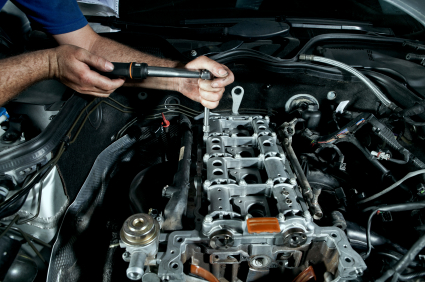 Auto-Mechanic PRO is a membership resource that will give you access to over 700 pages of detailed information. You'll gain access to auto repair manuals online but at the same time you'll also have access to diagrams, how-tos, step-by-step instructions, measurements, oscilloscope waveforms and more.
Auto-Mechanic PRO is the combined work of countless master technicians and contains all of their workshop repair notes and tips to help take your business to the next level. This is like uploading all their knowledge and 60+ years of experience directly to your brain and the brains of your staff.
Why Choose Auto-Mechanic PRO?
If you're looking for an online resource that can help you to improve your garage and your own technical knowledge and skills, then Auto-Mechanic PRO is the top choice among professionals. Why? Because it is simply the most comprehensive.
Normally, to gain the kind of knowledge available in Auto-Mechanic PRO, you would have to find auto repair manuals online, countless e-books and numerous courses. With this elite membership, you gain all those things in one place and for a single price.
What's more, Auto-Mechanic PRO is a resource that stays constantly up-to-date and gives you information for dealing with the latest models and laws. Need information on hybrids? No problem! This also means that Auto-Mechanic PRO is constantly growing. You pay for access and the value you receive will only increase with time. You can't say that about regular eBooks or auto repair manuals online!
You can work through the information and materials available here in order and quickly and efficiently become one of the leading authorities in the mechanic industry. But instead, many of our customers choose to use Auto-Mechanic PRO as an online resource that they can dip into as and when they need it. Whenever you have a vehicle come into your garage that offers a challenge, or whenever you have a technical problem or a question, you can simply dip into this huge resource and find the answer. All this content is perfectly organized and easily searchable. Need to find our auto repair manuals online? Done! Need a diagnostic flow chart for a particular vehicle? Done and done!
What's in Auto-Mechanic PRO?
Among other things, Auto-Mechanic PRO contains:
Over 760 pages of professional-quality information and instructions
Easily searchable PDF files so you can find what you're looking for in no time at all
Monthly updates to our database of technologies
Multimedia instructive materials including wiring diagrams, component locations, diagnostic flow charts and much more
Glossary of terms with layman's language to help you explain to your clients
Quickly look up engine sensor technologies, electrical wiring schemes, color codes and more. Forget 'blagging it' or being left unable to answer your clients' questions.
Compatibility information and tips on finding the best tools and equipment
Access to thousands of up-to-date Diagnostic Trouble Code definitions
Support and feedback – is there something you think is missing? Just let us know and we'll add it!
Who is Auto-Mechanic PRO For?
So how is this product for?
Primarily this is intended for professional mechanics working in garages and trying to provide a great service to their clientele. Auto-Mechanic PRO helps those professionals and business owners to quickly and easily diagnose problems and make repairs, which in turn allows them to increase their turnover and gain profits. Auto-Mechanic PRO is such a valuable resource because it offers such ROI (return on investment). The money you spend on membership will more than pay for itself by helping you to better satisfy your customers and more quickly deal with complex issues.

But Auto-Mechanic PRO isn't just for established businesses either. If you're a newcomer to the industry and you're just looking for a way to expand your knowledge and to compete with the 'big boys', then this product can give you the competitive edge you need.
Heck, even if you're just an auto-enthusiast, you'll find a wealth of fascinating and useful knowledge here! In short, if you have ever found yourself looking for mechanic books or auto repair manuals online, then this product is for you!
Click right here for more support on Automobile Repair Manuals