Having a perfectly functioning car is really important if you want to enjoy a good and hassle free time on the road. So in order to make sure of that, you need to have an OBD2 scanner at your disposal in order to keep checking on your car on a periodic basis. It can serve you as a life saver especially if you own older vehicles that require maintenance on a more frequent basis.
Majority of the time we come across some sort of warning signs before the car actually goes out of function.
The check engine light turns on or the car shows some kind of unusual behavior. So in case you have an OBD2 scanner nearby, you can easily find out what's actually going on with your car before its too late.
That way you get to diagnose the ongoing problem immediately and may do something about it when there's still time to avoid a major inconvenience while on the move.
3 Types of OBD II Scanners
Different kinds of OBD2 scanners are out there. So before you actually go shopping for one of those, it is important to learn about the available types and figure out the requirements of your vehicle in order to find about the best suited type of OBD2 scanner for your vehicle.
Basically there are 3 major kinds of OBD2 scanners that are available in the market:
Basic code readers
Do It Yourself (DIY) OBD2 scanners
Advanced professional OBD2 scanners
Basic code readers: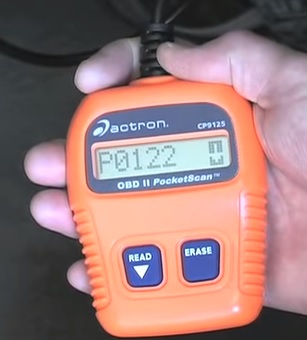 As suggested by the name, the basic code readers read the DTC (Diagnostic Trouble Codes) for you when they are plugged into your vehicle's DLC port.
Such kind of devices are pretty basic and present you the codes on what's wrong with your car and you would have to figure out what the code actually means on your own. T
his is the most basic and cheapest kind of OBD2 scanners available in the market.
DIY Scanners: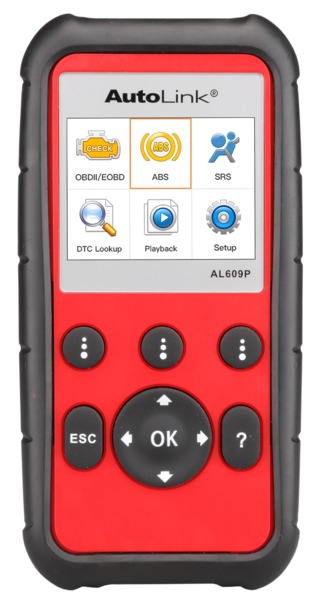 The DIY OBD2 scanners are a little advanced and more high end in comparison to the basic ones that are good for reading the codes only.
These scanners not only get the DTC but they also shed some light on the meaning of the code. In case you are a person who believes in self repairs, this kind of scanners may be the perfect fit for your requirements.
DIY scanners pin point the exact area of trouble and make some recommendations on the right kind of fix that needs to be applied. Another big pro about these scanners is the fact that they may easily be connected to a PC or a mobile device if you want to access the data more conveniently.
Professional Scanners: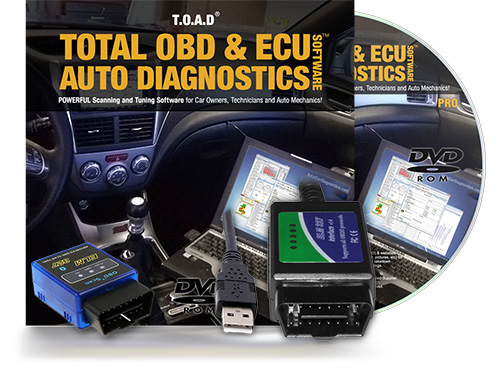 The professional OBD2 scanners are normally used in advanced car repair workshops and vehicle manufacturing plants.
They are normally available in the form of a tablet sized device and enlighten you on every single problem that your car might be facing and that too with only one scan.
This kind of scanners are the most expensive ones out there and work perfectly on any kind of vehicle especially on heavy duty trucks that refuse to play along when tested using low end OBD2 scanners.
How to use a scantool?
Before you do anything with your OBD2 scanner, it is very important to know its operations and the safety measures that you need to take under consideration in order to ensure a safe experience. As discussed above, there are several different kinds of OBD2 scanners that are available in the market.
So the process of setting different kinds of scanners up also varies a bit from each other but the below discussed guide might provide you with a generic overview in this regard.
The most basic steps involved in setting up OBD2 scanners are listed below for your convenience and understanding.
Download the appropriate application
Having a good application is really important to use an OBD2 scanner the right way.
There are several OBD2 scanner applications available in the market. Some of the scanners even have their own applications designed according to their specific requirements.
So in order to use an OBD2 scanner properly, it is critical to have the right kind of application on your mobile or any other hand held device.
It is highly recommended to use the official application of a certain scanner if it available. Otherwise you may choose any other suitable app.
Spot your vehicle's Data Link Connector DLC
The data ink connector DLC is a 16 pins connector that is the gateway for your scanner into the vehicle.
Majority of the vehicles normally possess this connector and its location may vary from one model to another.
The most common spots in this regard include underneath the car's dashboard or below the driver's seat. See here for DLC locator.
Plugging the scanner in
After spotting the DLC, you need to plug your OBD2 scanner in. Now try powering it on – after FIRST connecting it to the car.
Majority of the scanners available in this regard usually come with their own battery pack but some of those might require you to switch on your car's engine as well.
Regardless of the model of the scanner, you need to turn it on.
If proper connection is established, you would be able to see the icons and keypad lights turned on. Otherwise, something might be wrong and you need to find it out.
Initiate your first scan
So it finally comes to the point where you are able to run the first scan on your car. This would allow you to make sure of the fact that your scanner is properly functional.
For instance, in case the check engine light on your car is on while the scanner does not report any issues with the car, you might want to return the scanner to the retailer and ask for a replacement because something might be wrong with it.
Precautions
Keep in mind that it is really important to take the right precautions in order to avoid any unpleasant experience. The most critical thing to consider in this regard is the fact that you may want to take extra care while plugging your scanner into the car.
The connections must be proper and you need to ensure that it is being connected into the right port.
How does an OBD2 Scanner work?
There are numerous different types of sensors installed throughout the different parts of a car.
These include manifold pressure sensors, engine knock sensors, oxygen sensors and many others. Every one of the sensors is designed to generate a signal and send it to the Engine Control Unit or the computer of the car.
This information is then used by the ECU for adjusting different elements to the most optimum levels.
In case the information received by the ECU from a sensor is out of proportion, a Diagnostic Trouble Code DLC is saved and a signal is sent to the check engine light.
In case this light comes up and remains on, your car might be suffering from a minor issue.
It is somewhat safe to drive the car in this scenario until you find the time to get it properly checked. In case the light starts blinking, the ongoing issue is likely to require immediate attention. Otherwise the engine might sustain some serious damage.
So when you plug your OBD2 scanner into the car, it transmits signals to the ECU and retrieve the relevant information on what actually is going on in there. On the basis of the received information, it displays the DLC code on the screen.
High end models also provide a few details on the ongoing issue along with the proposed solution.
Who is this for?
The OBD2 scanner is a very handy device that may serve you as a life saver by enabling you to avoid some serious damages to your car.
In order to ensure the safe and sound operation of your car, it is really important for you to be on top of what is going on in the inside of it. OBD2 scanners allow you to do so in a very easy and convenient fashion.
All you need to do is to plug it into the vehicle and it would come up with the necessary details on the current situation of your car.
You would be able to be fully aware of the fact that it is working properly or going through some kind of trouble which may lead you towards making an appropriate action.
So it may be said that an OBD2 scanner is an essential tool for everyone who drives a car.
Keeping in view the fact that it could allow you to save yourself from a lot of car trouble, it seems to be an easy and useful investment.
Why does your vehicle need it?
The OBD2 scanner may be thought of as an interpreter which is designed to understand the language spoken by the ECU and other components of your car.
It interprets the codes and signals generated by the computer sitting inside your vehicle and helps you identify the exact spots that are facing some kind of issues.
So whatever is causing your car's check engine light to pop up, the OBD2 scanner can tell you all about it.
Using this tool, your car might be able to prevent the occurrence of any damages to its engine and thus any serious accidents as well.
In other words, it warns the owner of the vehicle regarding its actual condition and whatever it is that is going on. So if you think about it, the use of OBD2 scanners eventually contribute in saving you some money on account of car repairs as well.
Why should you purchase an OBD2 scanner for your car?
There are several reasons behind why you might want to make this kind of purchase. OBD2 scanners are really handy pieces of equipment that may do wonders for you and your vehicle.
Since they allow you to keep on top of the actual condition of your car, you get to know all about what's going wrong under the hood before it is too late.
When you put it through some thought, you come to learn that this kind of tools can save you a lot of trouble and money on account of car maintenance and repairs.
OBD2 scanners are really easy and convenient to use. They provide you with an idea on what to expect in case the check engine light turns on.
They prove to be really helpful for car owners to get detailed information about what actually is wrong with their car so that they might be able to find the exact solution in order to get rid of the issues for good.
So if you are interested in benefiting from all these rewards, you might want to include a good OBD2 scanner in your shopping list.
What to consider in Buying an OBD2 scanner?
The overall horizon of the car maintenance and repair industry has changed quite a lot. Now you can easily make use of numerous options to do whatever is required without having to spend a lot of money.
OBD2 scanner is a practical example of this kind of transformation as it allows you to identify the problems faced by your vehicle and use that information to carry out the necessary repairs before its too late.
So if you are interested in buying such a scanner, it is important for you to understand a few factors that need to be taken under consideration before buying an OBD2 scanner.
Some of them are discussed below for your convenience and understanding.
Software Compatibility
OBD2 scanners need software applications to run effectively. So before you actually finalize your purchase for a certain OBD2 scanner model, it is important to make sure that it offers the right kind of software compatibility. Otherwise it would be nothing but a useless electronic device.
Compatibility Options
It is also important to consider the options you get on account of the compatibility of your new purchase. Different scanners offer different compatibilities. Some of them require laptops to function while others connect remotely to handheld devices using Bluetooth.
So you need to consider your requirements and make an appropriate choice accordingly.
Support Mechanisms
It is always really frustrating to invest money on buying a product and then not having the right kind of technical support when it is needed. Similar is the case with the OBD2 scanners. So it is recommended to go for one manufactured by a company that believes in customer services and support so that you may not have to go through any trouble later on that account.
Available Updates
Just like the operating system running on your computers or hand held devices, OBD2 scanners also need to go through updates in order to ensure they are fully equipped with the right information on dealing with new threats that might be faced by a vehicle. So when you are planning on buying such a scanner, it is important to make sure that updates are still being released for that model.
The Price Tag
Regardless of the item you are buying, it is always important to ensure that you're not over paying for it. So before you buy an OBD2 scanner, it is recommended to go through the market and check out the available range. You can make comparisons between the different available models and then buy the one that appears to be the most appropriate choice.
Reviews
Going through the reviews on the model you are planning on buying can always be a good choice. So before you actually buy a scanner, it is recommended to check out a few online forums and see what people seem to believe about the model you are planning on buying.
Final verdict
You can never stress enough upon the importance of having an OBD2 scanner at your disposal. If you are interested in the fact that your car keeps on running the way it is supposed to, it is strongly recommended to get your hands on a good OBD2 scanner for your vehicle.
OBD2 scanners can do wonders for you by allowing you to save yourself from a lot of trouble that you might have faced otherwise.
If you are thinking about buying such a scanner, there are a few different things that you need to keep in mind so that you may end up buying the right product. If you are planning on spending some money in this regard, buying the most basic models of these scanners might not be the best choice. Go for a model that tells you enough about your car.
There are numerous different models available in the market.
It is highly recommended to check out their reviews before you actually make your purchase.