The aftermarket auto repair industry is facing a confusing future, one in which workshops will have three choices -go with the flow, go broke or go early.
For this special Expo edition of TaT, what began as an editorial concept about what the workshop of the future might look like, very quickly degenerated into the shock realisation that the future is already here. And it has happened much quicker than we ever imagined.
TaT collaborated with the team at Autodata, a global data provider to the aftermarket, to review the array of technology in the vehicles now coming off the assembly line. The review was conducted against a backdrop of mounting concerns about the lack of repair information coming from the manufacturers and dealerships, and waves of complaints from consumers and professional technicians about botched repair jobs carried out by far too many workshops that lack both the skills to repair modern vehicles and the ambition to do anything about their knowledge shortcomings.
It is generally acknowledged that the march of vehicle technology has overtaken the ability of many technicians and mechanics to keep up. Also acknowledged, at least by practical workshop owners, is that without investing in data, knowledge and training, it's more than likely that workshops will begin to close at an alarming rate.
This disturbing figure was unearthed: of the 25,000 or so workshops listed in the Australian aftermarket, it is believed fewer than half of them invest any dollars in data support or belong to any progressive network that could help them work more efficiently, or even just survive. If this trend continues, it follows that when the supply of older vehicles runs out – and that's happening quicker than you might think -thousands of workshops will close, simply because they can no longer fix cars.
An examination of the sort of data being assembled by Autodata offices around the world clearly shows that the car manufacturers have stepped up technology advancements in their cars at a blinding pace over the last two or three models.
Sealed for life
In new cars of all makes, the manufacturers are turning off the repair tap by sealing components .
Some new cars, like the Toureg 2014 and BMW X5, are sealed for life. They have no dipstick. Gearboxes are next- sealed for life.
Cars of the future will become harder to fix. Without data, even a routine service will be virtually impossible to do.
Cars already exist, like Mercedes Benz, where the manual procedure for service will not be enough. The vehicle must be reset after the service and it can't be bypassed. If resetting is not done correctly the car will go into limp mode, or even shut down completely, forcing the vehicle to be either taken to the dealership or, eventually, the resetting might be done by telematics from the factory in Germany.
All future cars will be fitted with electric brakes. Adjustment will be impossible without the appropriate data and instructions.
Diesel particulate filters now need to be reset at service time, and if not done correctly, the car will stop, or at best, go into limp mode.
Tyre changing is no longer straightforward. For example, on the Volvo XC90 with a tyre pressure monitoring system (TPMS), unless there is a procedure, it can't be done. The TPMS receives radio signals from sensors located in each wheel and it monitors the tyre pressures on all four wheels as the vehicle moves.
Cutting out the middle man
It's as if the vehicle industry is intent on cutting out the middle man- the fixer of cars.
Some industry experts say that the aftermarket sector has brought all this on themselves. The theory is that the manufacturers have had enough of repair incompetence by the majority of the aftermarket repair shops so they have begun sealing up components. It's as if they are thinking, 'You can't fix it, so we are locking it up.'
The dumbing down of diagnostic skills is already well advanced and it's not confined to the aftermarket. The forecast is that in some dealerships , anything outside the standard lube service and oil change will be diagnosed at the factory, and there won't be a diagnostic solution as we currently know it. It will most likely be a list of parts to be taken out and replaced.
The technicians will be learning nothing and they won't be able to fix anything. Even today, there is ample evidence that dealerships will farm out difficult diagnostic work to an aftermarket workshop that is prepared to put their time and skills into the job.
Australia has a large number of very professional and competent workshops- without them, the Australian fleet would coast to a halt. But their numbers are dwindling in the face of skill shortages and smarter technology.At an industry audit in 2013, conducted  by Auto Skills Australia, aftermarket workshops were closing down in Australia at the rate of 10 a week .
The professional workshops have long known about the aftermarket's skills shortage and training apathy. It began as a few grumbles about shoddy workmanship, but now it's a groundswell of disbelief that some workshops know so little about the internal workings of the vehicles they are expected to fix.
Many workshops are surviving on older car repairs, but when faced with the need for real diagnostic examination , the car will be taken to a bigger workshop with well trained staff. Alternatively, a roving specialist with a van full of scan tools and data bought from the manufacturer will be called in to do the work, much like being sent to a medical specialist after a cursory inspection by the GP.Some greedy workshops will pretend they can fix the car and these episodes will usually end in disaster for both the car owner and the workshop. In this litigious society, many disputes are heading to court.
Members of the TaT Tech Team who are daily asked for solutions to problem cars via the TaTassist online system, can see a dumbing down of even the most basic diagnostic principles.
Nobody has time to even think about fixes.Too many workshops just want to be able to phone someone for a quick answer.
But it's not that simple any more.
Electronic diagnostics takes time, and time is money. Will consumers baulk at paying big money for diagnostic solutions? At the moment,they are happy to pay in most cases, but it can take a lot of time and effort for the good workshops to build up customers ' confidence and educate them about the new rules of engagement in a modern workshop.
One senior technician has seen many customer ripoffs through lack of diagnostic knowledge.'There are so many consumers out there who are paying for unnecessary repairs and their cars are breaking down through lack of proper servicing . It's giving the industry a bad name.'
And another – 'Icannot believe someone can put $10,000 or more worth of parts on a customer 's car and still not be absolutely sure the problem will be fixed.'
There 's a growing mentality, fueled by many dealerships , that the efficient way to fix a car is to throw parts at it. Car technology is now so obscure to a lay person that consumers are in no position to argue.
And dealerships are just shrugging their shoulders when solutions evade them.They can't afford to spend countless hours trying to diagnose a tricky problem.
A VW that had been well looked after by a country Victorian owner was booked in to the local dealership for a complex repair job. When the owner arrived and his record was checked,the service manager said he couldn't take the booking because the vehicle was now more than 10 years old. 'Take it to the aftermarket' , he was told.
He landed in a very competent TaT workshop , which called the dealership for some vital information which would help him diagnose the problem. 'We can't supply the information.The car is more than 10 years old,' he was told.
The dealer just doesn't want the car fixed and will not give anyone in the aftermarket a chance to fix it either.
They want to sell the guy a new car.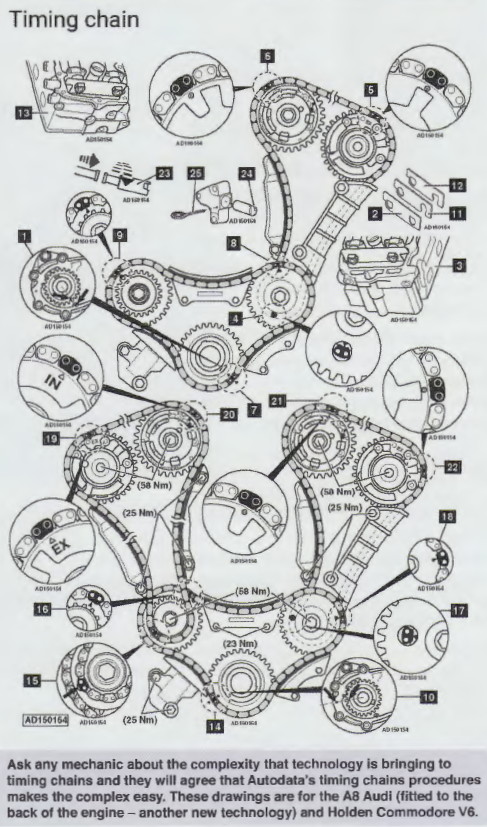 'Under-skilled tradesmen are stumbling through blindly,' said another technician. 'When that troublesome vehicle comes in they are ill-equipped for the job and they really shouldn 't guess the repair at the customer's expense and time. Many will still try.' 'The real problem is that with social media now rampant, negative comments will spread like wildfire and that's not doing our trade any favours. ' Social media though can work in reverse. Car owners will start looking for workshop reviews, if they aren't doing so already. A bit like an automotive Trip Advisor. If a workshop cannot fix a fault, or damages a car through lack of information, they will receive poor reviews and no new customers.
'The real problem is that with social media now rampant, negative comments will spread like wildfire and that's not doing our trade any favours.'
Social media though can work in reverse. Car owners will start looking for workshop reviews, if they aren't doing so already. A bit like an automotive Trip Advisor. If a workshop cannot fix a fault, or damages a car through lack of information, they will receive poor reviews and no new customers.
IS there any good news?
Yes, there is. But only for those prepared to learn and invest in tools and data.
Just as the manufacturers of motor cars are upping the anti on their technology, there are data providers in the aftermarket that are just as aggressively developing systems and networks to help the aftermarket keep pace.
Autodata's Australian Managing Director Brett Engeman painted this picture of the future, 'We can picture a tablet or mobile device in the hands of every technician in an aftermarket workshop. Every tablet would be logged in permanently to their aftermarket information provider and perhaps one or two networks (like TaT). The tablets would be bluetoothed to the car's computer via telematics and it would talk to the car and look up the data for the model.
'The tablet will become a one-stop shop – no phone calls to suppliers, no chasing around for parts. A technician might be working on a timing chain with the help of detailed diagrams from the data provider. As parts are identified for replacement, the tablet will link into a wholesaler's catalogue, find the right part number and the technician will have the option to press the 'buy now' button and an hour later, the correct part is delivered,' Brett said.
If only workshops knew it, companies like Autodata can provide some pretty impressive marketing tools for aftermarket workshops. Brett Engeman explains, 'With our new online platform which launches at Expo, workshops will be able to look up the known fixes and problems with all types of vehicles. They can then turn this data into a marketing program, to alert customers to issues before their vehicle leaves them stranded on the side of the road. 'Imagine how easy it will be to prove to a customer that you know what you are doing by showing them the detailed images of what the repair looks like. Imagine a customer bringing a car in for a timing belt change.
The service adviser loads up Autodata on the tablet and shows the customer the image of the belt and gears and the complexity of the job at hand. 'The Google culture might have been fun for a while, but it's too time consuming and even then, there is no way of checking the accuracy of internet information. Why should the consumer pay for a struggling workshop's time spent looking for free solutions just because they won 't invest in quality data,' Brett added. Given the current moves in Australia to force car makers and dealerships to share vital data with the aftermarket, for a price, it is timely to explain the various levels of data.
Wayne Mander is Autodata's Technical Liaison and Content Manager in Australia. He is responsible for the necessary liaisons with the manufacturers to secure information, but he is also responsible for ensuring that the Australian makes are well covered in Autodata's range.
It's because of the company's relationships with the car manufacturers that Autodata does have access to a wealth of service and repair information which is just not available through any other channels. 'So in a way, we have become the global service conduit between the car makers and the aftermarket,' Wayne explained.
'We see our role as keeping the workshops up to speed with the new technologies as they emerge. We cover things like the new tyre pressure monitoring systems and diesel particulate filters, because without that information, it will be risky if not impossible to do the repair or maintenance.
' But don't expect Autodata or any other network or service provider to offer the sort of data, like key codes, that is being jealously withheld by the dealerships and manufacturers.
Only if, and when the Australian vehicle industry is prepared to sell this kind of information to the aftermarket will the aftermarket workshop have the complete set of tools to look after a customer's vehicle.
The best help a workshop can get right now is to invest in a good data provider and join a network of technicians where ideas are shared around (Autodata and TaT spring to mind but there are indeed others, depending on the workshop's specialities).
Brett Engeman is convinced that one good thing will emerge from the current mess -fewer shoddy operators and more good ones. But to be competitive, the good workshops will spend more quality time with their customers to the point of educating the customer about the new repair regime.
The old culture that was attached to getting cars fixed is now almost dead. Car owners are confused and frustrated and they are looking for professional, competent workshops.
'We have adopted as our mission, if you like, to deliver 'A better workshop experience'. Good workers are so hard to find that those workshops that invest in data will keep their technicians happy. If they don't invest in data or quality training, technicians will be eagerly snapped up by workshops who do,' Brett said.
'It means that future workshops will have only the best mechanics and technicians working for them.'
In their new online data platform,Autodata is helping to tackle counterfeit products being used by some workshops ,which can put both the workshop and vehicle owner at risk. Through this new online technology, counterfeiting will become increasingly difficult, meaning workshops can be confident that they are using the right data and customers are less likely to incur additional repair costs due to the use of outdated information.
The Autodata team is confident that their latest online system will allow workshops to keep up to date with some of the most sophisticated technology, allowing    them    to   confidently take on work that they might have otherwise refused.
TaT technical directors Jeff Smit and Deyan Barrie convinced themselves a long time ago that knowledge would be power in the future.
Both have devoted upwards of 30 years to helping motivate the aftermarket industry. For Jeff and Deyan and the workshop
owners and technicians they have gathered along the way to form a formidable network of technical know-how, the future is nothing but rosy, if not challenging.
'I believe that the future is very positive for those workshops and technicians that embrace the changing landscape and for those who are willing to change,' is Jeff's summary.
'There will certainly be a spot for the general practitioner in the market, those workshops and technicians that will continue to do the general services, but these will be limited because of extended service intervals and because of the ever increasing reliability of the modern motor vehicle.
'Even to reset late model vehicle service lights will require some expensive equipment.
'I see a growing demand in the more specialised areas of diagnostics and problem solving. I can see the general repairers having to refer these diagnostic problems to another more specialised technician or workshop, and that may well include some dealer workshops,' Jeff added.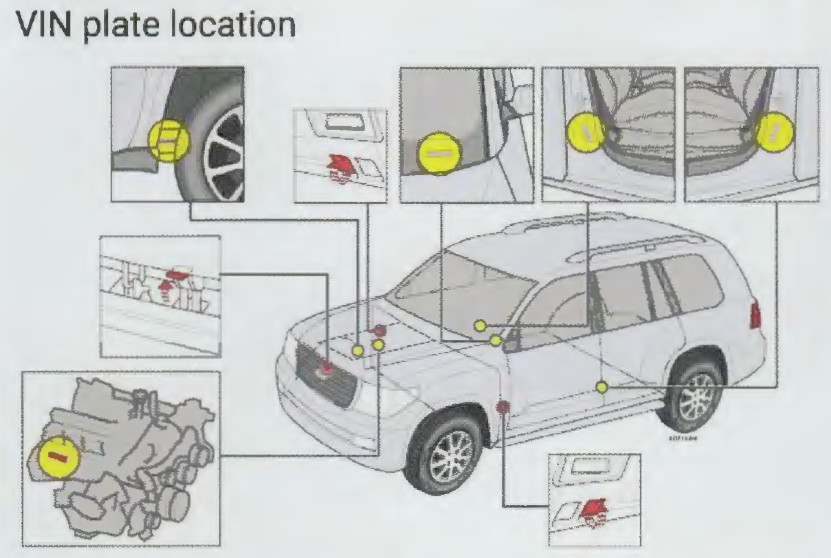 'But the more important question should be, where are the next generation of technicians coming from? More to the point, where are the highly trained diagnostic technicians coming from?
'Most of the dealerships are going down the path where problem vehicles are diagnosed off site, mainly back at the factory where they are designed and built. Data from problem vehicles is sent electronically to head office and overnight the information comes back about what part or parts need to be replaced. This denies the technician valuable diagnostic experience and basically turns them into parts fitters.
'The TaT Tech Team members have noticed that they are now getting work sent to them from dealerships who for a range of reasons are offloading the problem vehicles to specialist aftermarket workshops. They cite lack of time, too busy doing the basic and more lucrative service work and lack of information for the older vehicles which still have complex systems.
'As the more complex vehicles get older and start experiencing problems, which they will, they will require a special type of technician to work through and repair them. It is my belief
that the dealerships in general won't want to get involved with these vehicles partly because they will not have experienced diagnostic-type technicians,' Jeff said.
'In this game, we mostly learn off other people. It's not like there's a shortage of knowledge. It's all out there, but you have to look for it and go get it- it won't come looking for you,' he said.