Getting ready for another fun yet busy day. And at the last moment you figure out your engine is malfunctioning; wouldn't that be a mood spoiler.
This brings us to a necessitated question- Is your car in need of repair? And above all of this, you are unaware of what is causing the 'check engine' light flicker? Or what should you be doing to get your car restored?
No worries, we have got you covered on this. There is a solution to all those problems, and it won't require you to get an expert in car mechanics and repair. You just need a basic car parts and working information to use- the Car Code Reader.
What is a Car Code Reader?
Car Code Reader is a diagnostic equipment for cars and one of the easiest ways to figure out your car problems.
It has been specially designed to interact with the car's computer and show if there is an issue with the mechanism.
Readers are the revised versions of Scanners; which are comparatively complicated and perform analysis in-depth.
They are better than scanners for code reading, for cars, because of their simplicity and easy understanding.
Why should you get these?
Code readers can be purchased from the market at affordable costs and can be assistive if you use your car daily.
They can be connected to the OBD II connector found below the dash, and pull the code to the bare minimum.
Although, this can only be done if you have a good knowledge of code reading for cars and its mechanism.
For few, those would just be numbers but the mechanics know their importance and can get rid of the problem real quick.
The OBD or On-Board Diagnostic is the troubles codes that can be accessed by plugging in the code reader device into the OBD port of the car.
So, back to whether or not you should get these? As said before, for people who have a bit id mechanic experience and understanding, this tool could come in useful.
Though you can also carry this if you want to keep a check on your engine healthy and working. But, taking it into skilled hands before major wrecks will be better.
Benefits:
Money-saving
Keeping a check on major issues
Useful in all vehicles
Mobility
Higher chances of you fixing your car without any professional help
Some of the top products:
Innova 3150f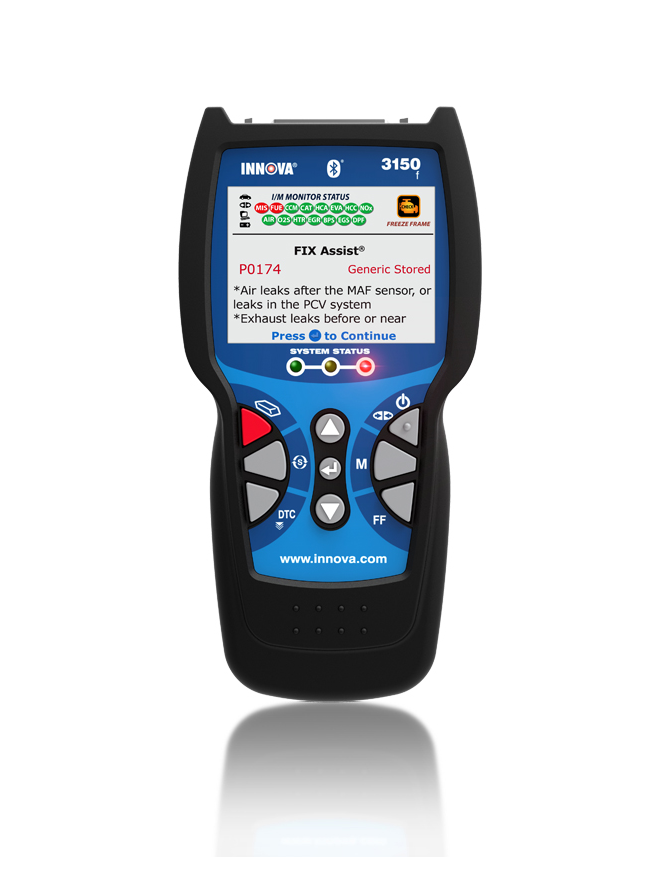 With several compatible features, Innova 3150f is a considerable reader to go for at an affordable price.
This scan tool has Bluetooth, ABS/SRS, oil reset, reset the battery, reset service light and gives relevant data graphs.
Which means it can do a whole lot more than just acknowledging and removing error codes.
Compatible to most Asian, US domestic, and European cars; through android and iOS gadgets. Bluetooth service allows the user to share files and folders with others.
PROS
Tough construction
A large LCD display
Backup battery
Updates from internet
Remarkable Repair guide & Customer support
CONS
Although the list of compatible cars is big; it does not work with some
Not a great choice for novice and new learner
BlueDriver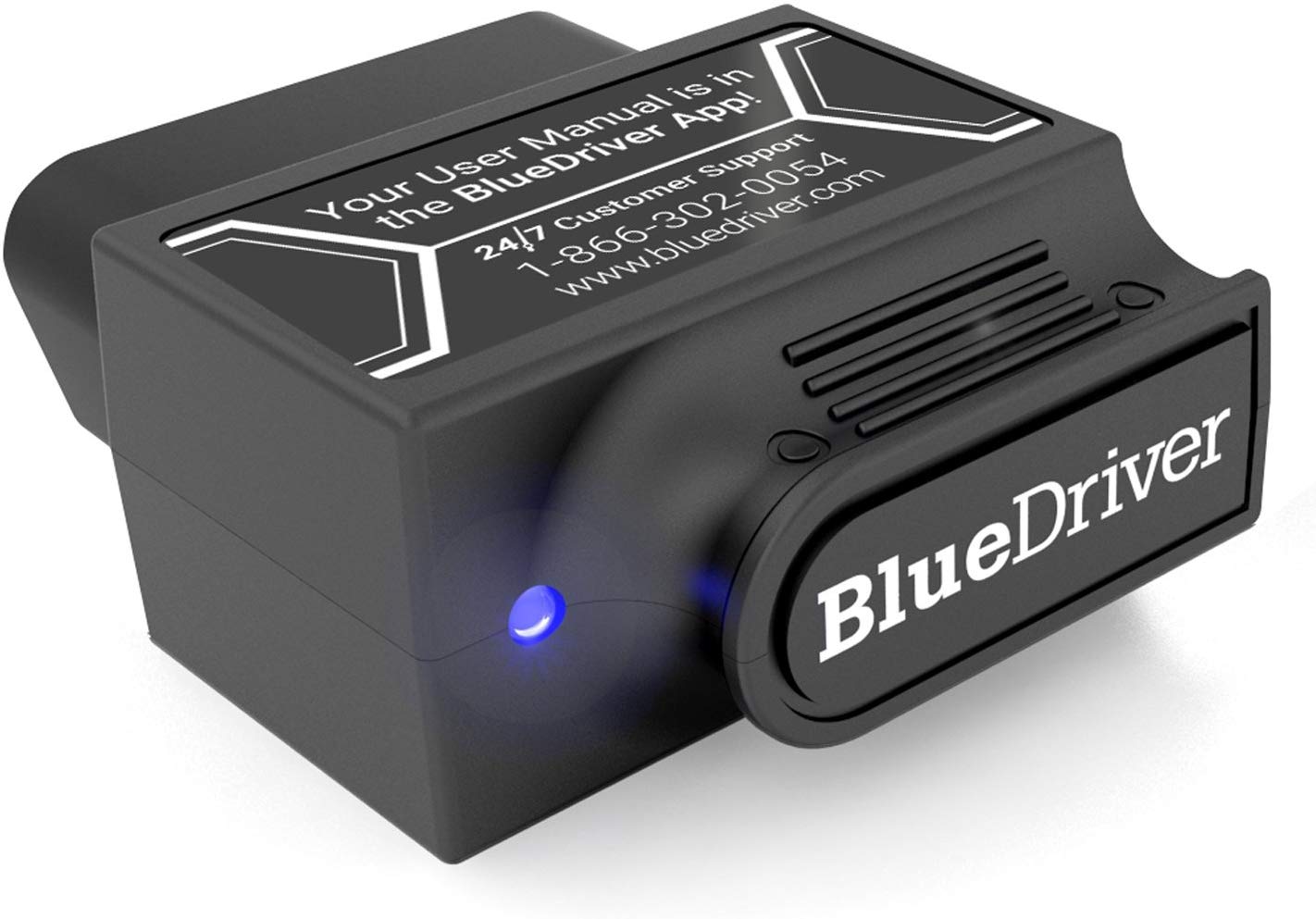 Bluedriver OBD2 has proven to be among the best and worth buying when on road; very affordable as well.
The compact size makes portability easier and convenient while using; the installation process is simple as well. It makes code reading for a car easier and simpler.
All you need is the device plugged in and an iOS or android to establish a link with the device. The app does not work with windows phones.
PROS
Easy Installation
Convenient use
Simple connection process
Got lots of functions
East storage due to its size
Quick data sharing sensor
Great customer support
CONS
Non-compatibility with windows operating system
Non-compatibility with few car types
Transmission Instability
Use of phone to keep a track is a flaw
Autel AL619

Autel Al619 is a diagnostic scan instrument to make code reading for cars easy for beginners and DIY fans.
It is great for people who wish to learn it all about OBD and get experts in it. Even though it has got so many features, it still is restricted for doing small repairs like reading and eliminating the malfunction codes.
But, for this price tag and such functionality, this is a great tool to own and use.
PROS
Wide coverage of cars
Accuracy
Extensive function range
Instinctive User Interface
Top-quality and aesthetic worth
Economical scanner
CONS
The device update procedure is complex and ungainly
Hard copy printing of data is infeasible
There are few cars which show its unsuitability
Actron CP9670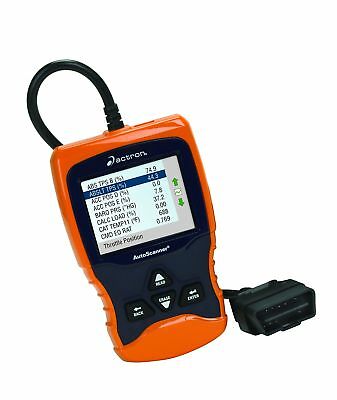 An affordable gadget that gives quick data retrieving would be the Actron CP9670. With the capability of recognizing a wide range of error codes for a wider range of vehicles.
They are handy to be used in garages, homes, and even shops; to get the car back to its normal state.
PROS
User-friendly interface
Big display screen
A revised set of codes and their definitions
Faster analysis
Documentation and data review facility
Cost-effective
Simple usage
CONS
Few models are incompatible to this device
Device identification failure
Ancel AD310

One of the top devices that provide simpler code reading for car owners that have engine-related problems.
With the durable build of the reader makes it last years, and the code deciphering is easier and quicker. It also limits your consultation and visits to the mechanic or repairing stores; saves you money and time.
Various languages like French, English, Spanish, Russian, Dutch, Portuguese, Dutch and Finnish are supported by this gadget; increasing its universal regions of use.
PROS
Commendable Performance
No battery requirement
Compact structure
Low asking cost
User-Friendly
CONS
Unclear instruction Guide
Not among the most upgraded device
Compatibility issues
Limited Features
Fewer Accuracy stats
As an overall result, Code Readers are handy tools to carry when you own a car. They are super assistive in malfunctions related to the engine.
You can seek proper help or perform corrective measures yourself if you know the source of the problem.
Even if they are a bit too professional-like and might seem to be over-board, they are true wonders of tech advancements.