There is nothing more unnerving than realizing that there is something wrong with your car and not being able to identify the source of the problem. You might begin to hear a clanking or scraping sound.
Some of us have experienced our cars suddenly driving jerkily. While there are some of us who have had the terrifying experience of our cars not starting at all. There are times when even the most experienced of mechanics cannot figure out how to fix our vehicles.
A professional car diagnosis tester makes it easy for us to figure out exactly what is wrong and what we need to do to get the vehicle back in tip-top shape.
How a Vehicle Diagnostics Tester Works
The concept is pretty simple but involves many intricate operations working together. Most vehicles today are computer controlled. Once connected to your vehicle, the car diagnosis tester scans the car's computer system and sensors in search of any anomalies. After all, the vehicle is designed to produce the same results once being operated under similar conditions.
The tester then flags anything that appears amiss. It then generates a report which indicates to the mechanic how he or she ought to proceed in order to correct the problem. Each error produces a specific error code.
Car diagnosis tester scans have been used to successfully identify and solve issues relate to the transmission, fuel emissions, plus even the engine. Now, you don't have to wonder for too long if your check engine/light should turn on.
A check engine light is a very ominous sign. It is usually an indicator that your vehicle is in need of urgent attention. If the check engine light comes on, but it is not blinking, you may be able to finish your journey before finding a qualified mechanic or getting under the hood of the car to see what's wrong.
Once the light comes on and is blinking, you will need to ensure that you take immediate action. Driving with your check engine light could cause serious damage to your vehicle and lead to very costly repairs.
That is why the tester is such a useful tool. You will be able to assess the issue right away. After making use of the car diagnostics tester, the next step should be to verify the results of the scan.
You or the technician can carry out the relevant verification by means of a visual inspection or a road test. There will be times when the technician will need to did a little deeper and pull apart certain parts of the vehicle, like the engine, in order to fully understand the nature of the problem.
More often than not, these scans and subsequent inspections are carried out by a certified technician. However, there are numerous options will allow you to perform these scans using your own handheld device from the comfort of your home. You can easily purchase an affordable car diagnosis tester online. There are three main benefits to purchasing your own tester.
Firstly, you will have peace of mind once you are able to identify the cause of your vehicle trouble right away. Secondly, once you've identified the course of the problem and you have some basic mechanical experience, you can easily repair the vehicle yourself.
Thirdly, a lot of these technicians try to trick their clients into paying more money than they have to, especially when these clients know very little about cars. Having your own tester serves as a protection and gives you the upper hand. It ensures that you will be able to specify only the services you need at that time.
How to Purchase the Right Car Diagnostics Tester
As with all purchases, it is up to you to make the right choice. Just remember that research is the key to making wise decisions. Take the time to read what other customers have written and their complaints about the product. Price will of course play a big part in your decision, but this should not be the primary motive for your decision.
Ensure that the item is suitable for the intended purpose and that you will be able to figure out how to use it. Thankfully, there are quite a number of instructional videos online. Now, let us get to the meat of the matter and take some time to examine some of the top rated car diagnostics testers on Amazon.
Top 10 Best Rated Testers on Amazon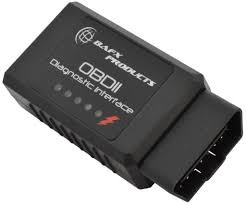 The OBDII Bluetooth scanner makes the claim that it is guaranteed to work with any vehicle made in the United States after 1996. The scanner is also compatible with vehicles manufactured in a number of other countries like Mexico, Japan, Australia, India, and Brazil. You are, however, likely to receive a more accurate reading if you are scanning a new model vehicle.
Take some time to examine the product review and ensure that the scanner is compatible with the year and model of your vehicle.
The scanner has been purchased and reviewed by over 10,000 customers on Amazon, and it has received a 4 star rating. The mostly positive reviews are a clear indicator that this product gets the job done. It is also impressive to note that the scanner costs less than $25. Other top selling device can cost as much as $200.
This OBD scanner provides professional grade diagnostics tests for your vehicle's monitors. This includes, but is not limited to, testing the coolant temperature, air fuel ratio, oil temperature and even the fuel pressure.  This scanner also allows you to run in depth scans on your engine's performance. You will be able to easily figure out why your check engine light is on, determine whether the engine is overheating, or whether you fuel is burning efficiently.
All that is required is that you download the relevant app in order to read the results of the car diagnostics tester. As the name indicates, this scanner is designed only to work with an Android device. Admittedly, a number of customers stated that this was one of the biggest disadvantages to purchasing this device.
Click here if you would like to learn more about the features of this car diagnostics tester.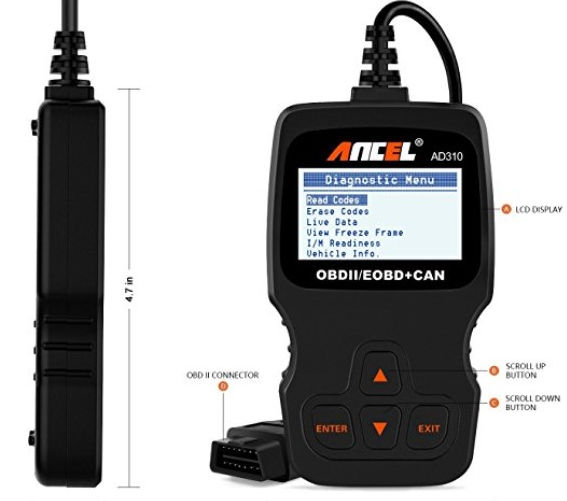 The Ancel car diagnosis tester is also pretty reasonably priced and costs only $35. Its sleek, classic, compact design makes it easy to hold and manipulate. Its major selling point is that you need no prior mechanical experience in order to figure out how to use it. Plus, it doesn't hurt that the error codes are generated very quickly. That means you'll be able to find and resolve any issue you may have with your vehicle in no time.
The tester works best with vehicles built in the United States in or after 1996, in the European Union after the year 1999, and Asian cars built in or after 2000. Another great feature is the larger than normal LCD screen. The screen is 128 x 64 pixels.
The white backlight also makes it that much easier to read the screen, especially since the brightness adjusts to the surroundings automatically. It is also an added bonus that this device can be used to display English, French, Spanish, Portuguese, Dutch, and Finnish.
The Ancel car diagnostics tester was designed to get its power from your vehicle once it is connected. Thankfully, the tester comes fully equipped with an insulated cable that is over 2 feet long. It is easy to see why so many customers gave this scanner a positive review. Just be sure to double check that the tester is compatible with your vehicle.
Click here if you would like to learn more about the features of this car diagnosis tester.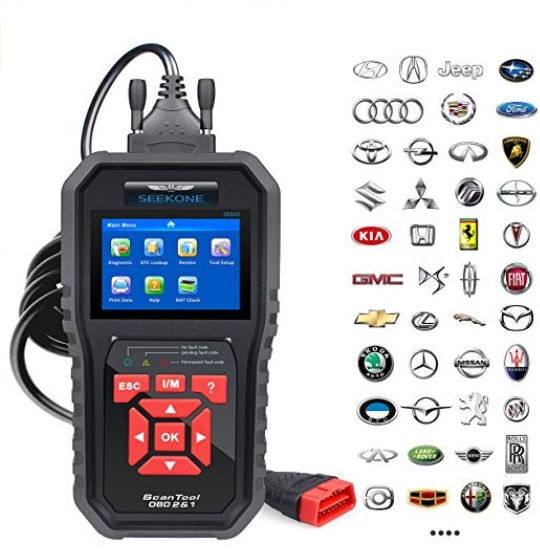 The Seekone scanner is a professional grade car diagnostics tester that costs little under $70. The Seekone scanner provides error codes in record time. It also supports a numerous languages, including English, Spanish, German, Italian, Russian, and Dutch.
It is marketed as being compatible with a wide variety of gasoline vehicles.
This includes cars made in the United States during or after 1996, and those made in the European Union or China or after 2001.
One of the many unique features of this vehicle is that it has a one-click feature which allows you to determine when it is ready to be used. This makes it quite easy to figure out. It also serves an added bonus that this scanner will remain intact even after being dropped from a height of 15 ft.
The anti shock design thus make the Seekone scanner one of the most durable options on the market. This is also one of the few diagnostics scanner that has a colored display.
The scanner comes equipped with a cable that is over 5ft long, which makes it a lot easier to get the job done. It is interesting to note that this vehicle was designed to fit comfortably in your hand. Seekone has committed to constantly updating the device's software. As with most things that appear too good to be true, there are obvious drawbacks.
One such disadvantage is that the scanner is not compatible with Apple phones.
Click here if you would like to learn more about the features of this car diagnosis tester.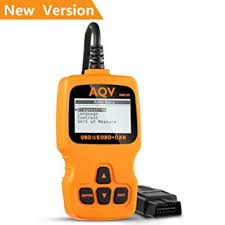 Unlike the others, the AQV scanner has a distinctly bright yellow color. This is another reasonably priced car diagnosis tester and costs less than $40. It has received a 4.5 star rating on Amazon, which indicates that the majority of the customers who have purchased this device were satisfied with the product.
One customer implied that the scanner delivers exactly what is promised. The description states that this scanner is ideal for any vehicle made in the United States, Asia, or European Union after 1999.
One of the best features of this device is that you will not need a third party app to determine what each error code represents. This will save you a lot of time and money in the long run. Like most of testers we've discussed, the AQV scanner requires only connection to the data link cable for power. The device only has four navigation buttons so it is also pretty easy to use.
You can make use of its features in a number of languages, such as English, Spanish, Dutch, and French. It can be used to examine your vehicle's freeze frame data and reset your car's sensors.
Click here if you would like to learn more about the features of this car diagnosis tester.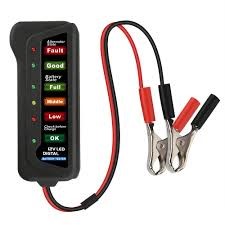 This little device packs a powerful punch. It focuses on the health of your vehicle battery. Most people often ignore their batteries until that faithful day when the vehicle will not start. This is extremely unwise and very unsafe since you will not be able to predict where you will be when the vehicle will decide to stop working.
The Cartman scanner makes it easy for you to keep tabs on your vehicle's battery. It is also most impressive that this handy little device costs less than $10.
It is specifically designed for cars with a 12v battery. While it may produce results for cars, and maybe even bikes with batteries of a different size, these results may not be very accurate. To begin testing your battery, all you will need to do is step on the gas and allow the vehicle to perform at 2000 rpm.
If the light on the LCD display appears green, your battery and the connecting circuits are in excellent condition. Thankfully, the display is both color coded and has a corresponding key to help you understand the results. The battery check feature even displays a percentage to determine how much charge your battery currently holds.
Click here if you would like to learn more about the features of this car diagnosis tester.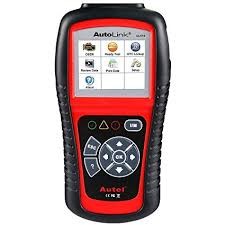 Next on the list of the top ten best car diagnosis testers is Autel scanner. This red and black scanner costs little under $65. While it is on the pricier end of the scale, it is regarded as one of the most effective options. It has been purchased over 700 times on Amazon and has maintained a 4.5 star rating.
One customer was very appreciative that the display was colored, bright, and legible. All those who wrote positive reviews on this scanner indicated that they received value for money.
The Autel scanner is very easy to use, and the results are displayed in a way that makes it easy to understand. The device also includes a guide with a number of codes for troubleshooting, and this will save you a lot of time. It makes the bold claim of being compatible with any vehicle made after 1995.
It should be noted that customers have complained that this scanner does not produce accurate results for German made vehicles.
One of the best features of this device is that is allows the user to quickly access their vehicle's drive time performance. The results are also provide visible and audibly since the scanner has built in speakers. It is especially comforting to not that the Autel team have committed themselves to providing free online updates for as long as you have the device.
Click here if you would like to learn more about the features of this car diagnosis tester.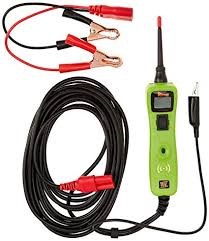 The Power Probe tester is another excellent tool to add to your arsenal. It makes it easy for you to determine the health of your battery and the connecting circuits. In other words, it is used a digital voltometer.  One of its best features is the 20ft connecting cable which allows you to run your tests while standing at a safe distance.
The tester also uses audible tones to help you understand the results of the tests. A high pitched tone indicates positive results. A low pitched sound indicates the opposite. It can perform these tests on any vehicle, within the range of 12 to 24 volts.  You will be able to easily identify open circuits or shorts without having to damage any fuses.
Its slim design makes it easy to hold and operate while you work. You can get this device for just $60.
Click here if you would like to learn more about the features of this car diagnosis tester.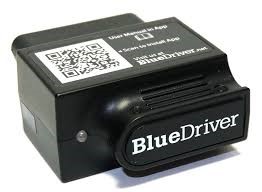 The BlueDriver scanner has been purchased by over 3000 customers on Amazon. The near 5 start review is certainly an indicator that many of these customers were satisfied with their purchase. The scanner was developed by professional engineers in the United Sates, and is thus trusted by mechanics all around the world.
It is one of the only car diagnostics scanners that can be used with both Apple and Android mobile devices.
The device is also calibrated to work with an exclusive BlueDriver app. The app allows you to benefit from unlimited free updates. This certainly adds value for money. Best of all, it is easy to read and allows you to quickly gather a lot of data about the performance and health of your vehicle.
The device also stores a database of almost 7 million repair reports from professional mechanics around the world. This database can be used to help you figure out the issues with your own vehicle.
Many consider the device to be a bit pricey since it costs almost $100, but there are also very few complaints about the very comprehensive report.
The BlueDriver scanner is ideal for vehicles made in the United States after 2003.
This also includes luxury brands like Bentley and Audi. Newer vehicles tend to produce more detailed results since they have more sophisticated computer sensors.
Click here if you would like to learn more about the features of this car diagnosis tester.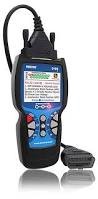 The Innova scanner is arguably one of the most expensive scanners on the market. It tops the chart at $110. The device, however, certainly delivers value for money. In addition to being easy to use, Innova also allows you access to a team of Customer Service agents to answer your queries about using the device.
Plus, once the device is connected to the internet, you will automatically receive free updates.
The Innova car diagnosis scanner is compatible with any car, SUV, or small truck that was made after 1996. You will be able to accurately perform tests which determine the causes of your flashing check engine light, the temperature of the engine coolant, the strength of your battery's charging system, and even the overall health of your engine.
This is another great tool to add to your arsenal.
Click here if you would like to learn more about the features of this car diagnosis tester.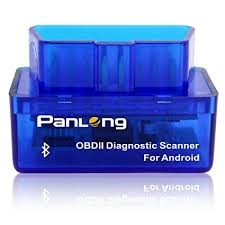 Last, but certainly not least on the list, is the Panlong scanner. This impressive little device is only $11. It has been purchased over 1000 times and has a four star rating. It has also received phenomenal reviews.
To operate the scanner, you will need to connect it with an Android device via Bluetooth. Some customers lamented that they had difficulty pairing both devices, but these complaints were few and far between. Once the scanner is paired with a suitable mobile device, the data is transferred seamlessly and in record time. You can get the results of some of your tests in less than 10 seconds.
You can get the most bang for your buck by downloading a free app, like torque lite, in order to receive the error codes generated by your device.
Panlong makes the claim that this car diagnosis tester works best with any gasoline vehicle that was made after 1995. It is also very easy to set up the scanner and you will be able to start running tests on the vehicle in no time.
Click here if you would like to learn more about the features of this car diagnosis tester.