The FBI states that a vehicle is stolen every 44 seconds in the United States. That adds up to about 80 cars per hour and 697,979 a year.
Don't be fooled into thinking you're off the crook's radar screen if you own an older car. Cars aren't just being stolen for a simple joyride: in fact, most cars are now being stolen for parts that are shipped overseas for resale purposes.
What to Do if Your Car Has Been Stolen
After coming to the realization that your vehicle has been stolen, call 911 immediately. Supply the police with information about your car including the make, model, year, VIN, and license plate number, along with your location. Again, do this as soon as possible because the police will be able to input the information into a national database to which all law enforcement agencies have access.
If you have an OnStar or LoJack membership, notify the company next and let the representative assisting you know that you've already contacted the police. OnStar is able to pinpoint the exact location of the stolen vehicle by using Global Positioning System (GPS) technology, thus helping the police track down your car.
LoJack is a computer based recovery system which interfaces with the National Crime Information Service (NCIS) by sending a signal to a satellite that emits a homing device and the police will get a code to track the location of the vehicle. LoJack's signal is capable of penetrating buildings which means it can locate your car even in underground parking garages.
The next step is to contact your insurance agent/company and give them the file number of the police report as well as the information regarding the stolen vehicle. If your insurance policy includes rental car insurance, this will be a good time to make use of it. When using a rental car supplied by your insurance company, be sure to ask how many days the policy will cover the cost of the rental.
If you left any important items in your car that could put you at risk for identity theft such as credit cards, bank cards, car registration, and checkbook, immediately contact the respective companies and have these services cancelled. Also, file a report with your state department of motor vehicles (DMV).
Tips on How to Prevent Car Theft
It takes less than a minute for a car thief to break-in and steal your vehicle. Some car's are stolen via tow truck. Thieves primarily target car's that have their doors unlocked, an extra set of keys left on the car, a window down, or a car running without the driver in it. Either way, follow the steps below to ensure that your car does not end up as the next victim of auto theft: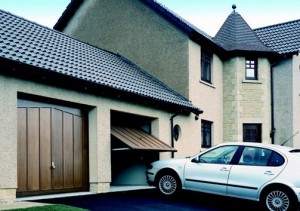 Tips for Parking Your Car at Home
Avoid parking your car on the street; but if you must, turn the front wheels toward the curb and engage the emergency brake to make it harder for a thief to tow it.
Always lock your car and keep the windows up
If you have one, park your car inside of a garage
Be sure to lock your garage door if it is manual
Never leave the car key in the ignition regardless of whether it's parked inside or outside.
Rear-wheel drive cars should be backed into a driveway and front-wheel drive cars should be parked front end first in a driveway.
If you park your car outside, avoid leaving the automatic garage door opener in the car or keep it out of sight.
Tips for Parking Your Car in a Shopping Center, a Parking Garage, or a Lot



Remove valuables from plain sight when parking underground.

Always park your car in an attended parking garage or lot so that there's a possible witness if your car is stolen

Keep all windows up and leave no door unlocked
Remove any valuables from plain sight and put them in the trunk or under the seat. You can also cover them with a blanket or coat.
Park your car in a well-lit area, preferably near the stores
Avoid walking to your car with your hands full, which makes you an easy target
Engage the parking brake as this will prevent your car from getting stolen via tow truck.
If you're uncomfortable walking alone to your car, ask the parking attendant to accompany you.
Only give the parking attendant the key to your car, not the full set of keys.
Avoid leaving your garage door opener in your car.
Don't keep your keys in your purse; instead, keep them in your pocket
Anti-Theft Tools and Gadgets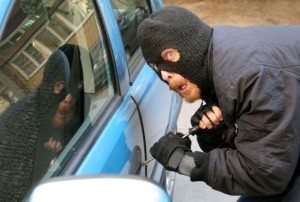 Before LoJack, Onstar, and car alarms were introduced to the market, a car thief could jimmy a metal clothes hanger through the window frame, pull up the round door lock, open the door, and hot-wire the engine, all without much trouble. Today, new automobile security gadgets make stealing cars far more difficult.
Here are a few car prevention tools and services you can use:
StolenCarReports.com
To increase the chances of getting your stolen car back, you can list it with StolenCarReports.com. This website is the "Nations" neighborhood watch program for stolen vehicles.
LoJack
LoJack states that it recovers 90% of stolen vehicles. LoJack is an aftermarket vehicle tracking system that allows law enforcement to locate stolen cars via a radio transceiver. If you own a car that is rated among the most stolen vehicles in the country, investing in a LoJack system could be a smart choice.
Steering Wheel Lock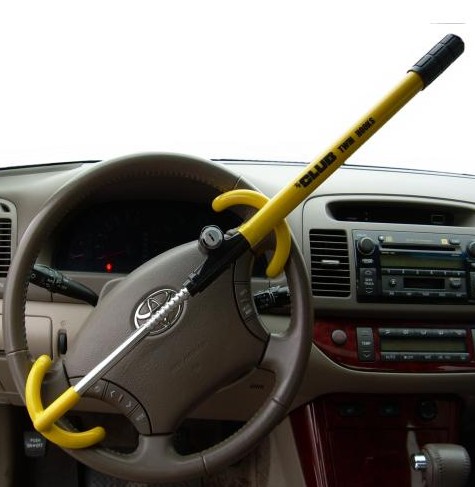 A steering wheel lock is an anti-theft-device that prevents the wheel from being turned making it virtually impossible to defeat. It is easy to install and fits on cars, pickup trucks, minivans, and SUVs. The steering wheel lock has been around since the 1980's and police state it is the best way to deter today's technologically savvy car thieves. By installing a simple steering lock on your luxury vehicle, you can significantly reduce the chances of it being stolen.
VIN Etcher Kit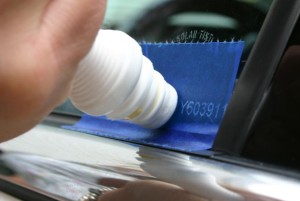 A VIN etching kit allows you to imprint the VIN number on windows and car parts to deter theft. By etching your VIN number on to the windows of your car, you make it less attractive to thieves because it allows police to identify stolen vehicles more easily. A car that has its VIN etched into multiple windows and car parts can produce a 65% lower theft rate. In fact, VIN etching is so effective that insurance companies are willing to reduce insurance premiums on etched cars.
Brake Pedal Lock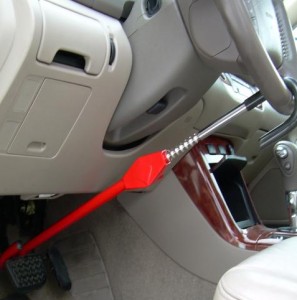 A brake pedal lock is another anti-theft device you can use to prevent your car from being stolen. A brake pedal lock makes the vehicle un-drivable by preventing the brake or clutch from being depressed. If the thief cannot use the brake or clutch of your car, it cannot be driven away.
Preventing Carjacking
Carjack and car theft both involve a vehicle being stolen, but carjacking refers to the theft of a vehicle while the driver or passengers are sitting inside. Here are some quick tips to prevent carjacking:
Make sure all doors are locked while driving
Pull up your windows at intersections and leave enough space between you and the car in front so you can pull around to escape.
If a carjacker is trying to force you into the car, throw the keys as far as possible, then run and scream for help.
Make sure to never leave your child in the car while the engine is running.
Following the steps above will teach you how to prevent car theft and ensure the safety of your vehicle.