Easy-to-use automotive diagnostic software will make it possible for you to turn your mobile, laptop or desktop into an efficient automotive scanner that can communicate with the On-Board Diagnostic system on your vehicle.
Automotive diagnostics software will help you know your automobile better.
About OBDII and How Diagnostic Software WORKS
On-Board Diagnostics, or OBD, is a computer based system tool that is inbuilt in modern passenger automobiles. The system monitors the engine performance, missions related controls and detects any mishaps with the vehicle.
OBDII systems are used to gain access to multiple sensors and parameters of a car. They provide the health information of the car by giving information from the Engine Control Unit (ECU) and other sensors.
OBDII is also helpful in troubleshooting problems as it gives information in form of diagnostic trouble codes.
The automotive diagnostics software is the link for direct communication with the car. It relays the diagnostic information from the car.
For communication to be achieved, an OBD adapter is needed which attaches the automotive software to the vehicles OBDII port.
The OBD adapter is what acts as the go-between for your mobile phone or computer and your car.
How the automotive diagnostic software can help an ordinary user
As an ordinary vehicle user, you want to be able to monitor your car's fuel consumption, fuel pressure and the Engine Coolant Temperature. You also want to ensure that your car is ready for an emissions test prior to inspection at the DMVs office.
The automotive diagnostics software will make it possible for you to do this and in the long run help you in saving money that you would have otherwise used for these services at the vehicle repair shop.
Using Graphs on Your Automotive Diagnostic Software to Measure Sensors and Parameters
The OBDII software makes it possible for you to measure all parameters and sensors reported by your car in real time.
Depending on the type and model of software that you have, it will be able give you update on different values; current, maximum, minimum and average from the sensors in your car. The speed of reporting also depends on the type of OBD software adapter that you have.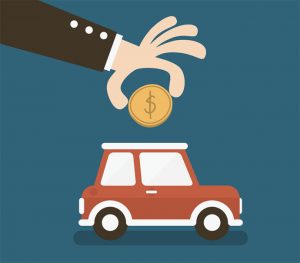 Some of the sensors in car models include a mass air flow sensor that reports air flow rate, absolute pressure sensor, engine coolant temperature and fuel pressure sensor. Automotive diagnostic software can support multiple powertrain parameters (PID) in a wide range.
It will also provide both imperial and metric reading and you can choose the one that you're most comfortable with.
If you want to review the live sensor data later, you can simply save it in your computer or smart phone device as a .cvs file which can be opened with Google Sheets or Microsoft Excel.
With these external tools you are also able to create custom graphs for your data.
The automotive diagnostic software also features an independent oscilloscope or sensor graph. This can be used to plot any type of supported numeric sensor value, making it possible to easily visualize changes.
Graphs are a great tool because they enable even an ordinary person to be able to interpret data. You will be familiar with the trends from different sensors, and in case of any sudden spikes you will be easily alerted and detect a problem.
The Auto Diagnostics Software is capable of displaying multiple graphs measuring different PIS's side by side. This will enable you to easily pinpoint a malfunctioning pattern in misfires and other regular or erratic patterns in your vehicle.
For an ordinary vehicle user, once you have visualized the numeric OBD data that is presented by the automotive software, you may want to save the graphs on your computer as image files. These images are what you can use to troubleshoot the problem with your vehicle.
You can share them on automotive forums for DIY advice on what steps to take. You can also share these images with your mechanics or friends for a faster solution to the problem.
Readiness Monitors
The work of readiness monitors also known as system tests on cars is to self-start the emission systems. There are up to 11 readiness monitors on automobiles.
These are used to confirm the required tests that the car has completed when it's on the road.
There are two main groups of readiness monitors that the Automotive Diagnostics Software supports:
Status for this driving cycle – on this, a new monitoring cycle will reset the completion criteria to "not ready".
Status since DTCs cleared – this is a self-check routine that will only be reset once the fault codes or MIL has been cleared.
There are only three results from readiness monitors; Ready (green mark), which means that the test has been completed, Not ready (red) which means an incomplete test at the time, and Disabled (grey) which indicates that the test has been disabled for the rest of the monitoring cycle.
Different countries have different regulations concerning the status of different monitors during inspection.
In the US, an OBDII vehicle for model year 1996-2000 can only be cleared if only a maximum of two monitors are indicated as "not ready".
For 2001 vehicle models and newer, you are only permitted a one monitor "not ready" status. These are guidelines given by the US Environmental Protection Agency (EPA).
On-Board System Control
The automotive software enables you to control the operations on your on-board system and also to control the components or test.
This can be done through on-board service activation which gives you the power to issue command to the on-board system, to initiate or perform certain tasks.
The automotive diagnostics software is able to support the two main services defied by the standard OBDII; Diesel Particulate Filter (DPF) Regeneration and evaporative system leak test.
Diagnostics Trouble Codes
Diagnostic Trouble Codes (DTC) are codes generated by the cars electronic control unit (ECU) when it registers a malefaction or any other issue.
The built-in database of the automotive software has a library of 15,000 plus fault code definitions for both manufacture and generic and also has codes for engine or transmission.
This kind of access to the codes means that you will basically have the same amount of control of your car's ECU/OBD that the manufacturer has.
The codes are grouped into four main categories; Uxxx codes that are related to network or that are unidentified, Cxxxx codes related to chassis, Bxxxx codes related to body, and Pxxxx codes that are related to powertrain.
These codes can be interpreted in three main ways:
Permanent Codes – these are historic or confirmed codes that can only be automatically cleared by the OBD system.
Pending Codes – these indicate that there is a component that has temporarily failed. They are not warning of a malfunctioning component.
Confirmed Codes – these codes are a warning sign of some type of malfunctioning in a component. They are an alert for vehicle service to fix them.
Freeze Frame Data
This is one of the nine modes of data that the Auto Diagnostic Software supports.
In this mode, you can retrieve a snap-shot of sensor data from the stored fault codes on your ECU.
Freeze frame can be defined as a captured recording of the condition of the engine when a malfunctioning occurs.
The freeze frame therefore contains valuable information that can be used for diagnosing persisting faults.
There are two major types of information that can be o from the Freeze Frame:
A recording of parameter readings
DTC that caused the malfunction
Resetting Diagnostic Trouble Codes
With the Automotive Diagnostics Software, you can reset the DTCs to clear the MIL or "check engine light.
After scrolling through the 15,000 plus trouble codes on the DTC database that the software has a description for, you will most probably be able to detect the anomaly and correct it.
As with the graphs, you can save the Freeze Frame information and the TDC codes and archive it on the disk for later reference or share it with your mechanic, a friend, or the online forums.
Electronic Control Unit (ECU) Information
With the Auto Diagnostic Software, you will be able to check out your Vehicle Identification Number (VIN), ECU name, Calibration Verification Numbers (CVN) including the supported sensors and the Calibration Identification (CALID).
The ECU is the brain of the vehicle. By having its information, you will be able to strategize on how to better use your car.
You will for example be able to plan for your car's fuel consumption and can diagnose emission issues much faster.
In-Use Performance Tracking
The Auto Diagnostic Software tool has nine modes and one of these is the in-use performance tracking. This has been placed in the same view as the VIN, ECU Name, Calibration and Verification ID.
The Performance Counter illustrates the total number of times the system conditions or the component has been encountered.
Is The Automotive Diagnostic Software Useful To Modern DIY Mechanics?
There are lots of DIY mechanics in the automotive industry today. For these mechanics, sometimes communicating with the Engine Control Unit of modern vehicles with OBDII can be extremely challenging.
If you're a DIY mechanic who spends a huge amount of money getting support from exploitative dealers then there cannot be better news than the Automotive Diagnostics Software.
This software will help you detect minor problems so you're better capable of solving them before they escalate.
For example, if a vehicles oxygen sensor malfunctions, unless you repair it within the earliest chance possible, you may be forced into encountering the expense of purchasing a catalytic converter which is more expensive.
As A DIY mechanic, all you need is a heads-up of the problem and you'll be able to report and save up a lot of money. The automotive Diagnostic Software will give you that heads-up.
If you're a DIY mechanic that considers yourself a Pro-mechanic you can still benefit from the Auto Diagnostic Software tool.
This software contains a varied number of applications which encompass different car systems and purposes.
You will therefore find that as a pro, the software will make worth much easier than if you have been using other scanning tools.
How The Automotive Diagnostic Software Can Benefit You as a Professional Car Mechanic or Service Shop?
Many business owners of small vehicle repair shops or workers are already using the Automotive Diagnostic Software to save up on time and by so doing are saving a lot of money.
The software give you direct access to the readings of the engine parameter values I real time and you can also monitor the Engine Control Unit using the software.
With the Automotive Diagnostic Software, you'll also be able to read the comprehensive CO2 emissions report, analyse Horsepower (HP), Dynamiter (Dyno) and Torque.
This will therefore help you to easily diagnose and to fix the regularly occurring problems.
This software is the latest world-class ECE car chip tuning, reading and cutting edge detection tool.
As mechanic software that aims at retaining its customers and attracting newer customers, this software will spell out the professionalism in your services.
The Vehicles That Are Supported By the Automotive Diagnostic Software
Generally, the car make, model or manufacturer is as important factor for consideration on what the Automotive Diagnostic Software supports.
The main requirement is that it should have an OBD system and must be made after a specific date.
The software will help you scan the transmission systems and the engine of the vehicle and therefore help you prevent seemingly harmless problems from becoming full-blown problems that will result into a break-down of your machine.
Requirements for Running the Auto Diagnostic Software on Your Computer of Smart Phone
The Auto Diagnostic Software can be run on any smart gadget like a touch tablet or laptop.
The software has been tried and tested on Windows 32 and 64 bit and supports Windows 7, 8, 8.1, 10, Vista and XP.
It also supports different languages including English, Spanish, Serbia, Portuguese, Polish, Italian, German, Greek, French, Dutch and Czech.
Since the software has been created for windows, people with a Mac mutt install windows of their machines wither through virtual machine like Parallels, or through Boot Camp.
Frequently Asked Questions:
Do I use the Automotive Diagnostic Software alone or with a scanner?
The main purpose of the software is to get to the core of the problem that has caused the "check engine light" or MIL.
Even when the problem seems very minute, there may be a deeper underlying cause that can potentially bring it to a standstill.
The Automotive Diagnostic Software can help get to the problem. It will however work more efficiently when used with a powerful scanning tool.
Summary of the Automotive Diagnostic Software benefits and Features
1) Pass Emissions testing
If you're in the US and in most other countries you probably have to go for an emissions test after certain duration, say yearly.
In most countries, emissions' testing is nowadays done through the OBDII port. To eliminate anxiety over not passing the test, you can simply use the Automotive Diagnostic Software tool to do the checks before you take your vehicle to be checked.
The Auto Diagnostic Software supports multiple OBD protocols including JDM (OBD Asia), ADR (OBD Australian) and EOBD (Europe OBD).
2) Clearance of MIL or "Check Engine Light"
Check Engine Light will mostly trigger panic. Instead of running to a mechanic who will charge you exorbitant prices for a simple diagnostic procedure to find out what's causing the light, you can simply do this on your own.
Sometimes the problem is something very minute, like the gas/petrol cap being lose, and you can solve this in the comfort of your compound.
But when the problem is hug and you can't solve it on your own, having earlier information about it will enable to bargain for the best price at the repair shop.
3) Monitor real time data when the car is moving or when the ignition is on. Some of the parameters that the software will help you monitor include; ignition angle, batter voltage, LAC value, Speedometer, RPM, O2 Value and Engine Temperature among others.
4) Read the cars DTC, live vehicle sensors, view inspection/maintenance test, and actuate bi-directional controls to quickly decide on the kind of service that is necessary for the vehicle.
Conclusion
By telling you exactly where the MIL fault is, the Automotive Diagnostic Software is capable of helping you curb your vehicle from potential failures in the future and helping your save time and thousands of dollars at the repair shop.
This car health and performance check software is ideal for enthusiasts, DIY mechanics and professional mechanics.
The software can be downloaded and you only need Bluetooth, USB or Wi-Fi connection to link it to your vehicles OBD system.