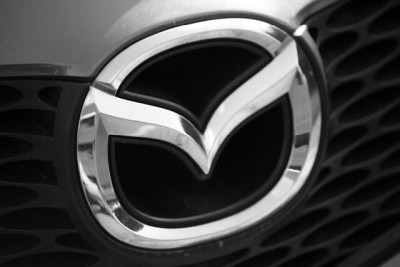 Interesting Facts About Mazda You Probably Don't Know – Common Problems – and PDF Manuals for Download…
If you have never heard of Mazda, you may have been living under a rock for a very long time. Mazda's fame and popularity in the automobile world does not require any debate whatsoever.
As one of the oldest car manufacturers in the world, Mazda was established in 1920 to provide a unique brand of automobiles to meet the expanding needs of consumers.
Today, the company is synonymous with quality and has manufactured some of the most durable cars in the Industry.
For Mazda, the road to greatness was not an easy one. But the company harnessed its resources and a competitive advantage to become a giant in the automobile industry.
The Mazda Company initially began business with the name Toyo Kogyo, and introduced its first product (which was a tri-cycle) in 1921.
However, the company later changed its name to Mazda and introduced its first four wheeled car in 1958.
Today, the firm has several types of car models to meet the different demands of various customers.
Mazda also ventured into the manufacturing of sports cars. Till date, their brand of sports cars is considered one of the best in terms of cost, ruggedness, and utility.
The car company has also been involved in the development of electric cars, based on the Mazda MX-5 platform.
However, in 1997 Asian companies suffered a financial crisis that affected most of the multinationals in Asia, including Mazda.
Following this development, Ford decided to have a greater stake in the company.
This led to streamlined and more efficient operations in the company.   But Mazda has since bought back Ford's stake in the company when the world economic meltdown hit the United States in 2008.
Mazda has a long list of car models currently selling in the US markets and Europe from full-size to subcompact SUV.
These include Mazdaspeed3, Mazda RX8, Mazda 3, as well as Mazda MX 5. The manufacturing firm has already begun the development of more fuel efficient automobiles by utilizing higher compression ratios and better engine technology.
The new technological innovation significantly reduces the car's overall weight which boosts its fuel efficient ratio.
Mazda has actually made good use of its competitive advantage to stay ahead of competition.
The company's success was built on their desire to continue to innovate and find better ways of improving the efficiency of their cars.
Mazda is also working very hard to improve the overall efficiency of its sports cars using ground-breaking manufacturing technology to significantly improve their efficiency and strength on the road.
With the future seemingly turning into electrical car models, Mazda is also at the forefront of productions.
The company has embarked on a mission to manufacture electric cars that will cover more distance and last longer on the road.
With all these developments and innovations going on, it's not out of place to say the future is bright both for the company and their customers who have put so much trust on the company's efficiency over the years.
Mazda car problems and solutions
Electrical and mechanical problems in a car are inevitable. But your car should have covered a respectable level of mileage before giving you any issues.
If you own a Mazda car and have experienced some issues or currently experiencing one, solutions are not farfetched. Below are some common Mazda car problems and solutions from repair manuals.
Engine Hesitation
This happens when you try to go faster with your car, but instead of compliance with you, the car appears to bog down.
Engine hesitation usually occurs when the car's ECU dumps a massive amount of fuel into the engine.
To solve this problem, you need a copy of the car's flash. It's a program that control's the car's computerized operations.
This is available at no cost at any Mazda dealership. With the programmed flash installed, the car's upsurge of fuel from the ECU will be moderated, making your engine consume a stable amount of fuel.
This should certainly stop the engine hesitation problem.
Leaking coolant
If you are having leaking coolants in your Mazda car, you are not alone. You might be having heater core failure or gasket failures.
To find a solution, check your oil cooler lines and cover gaskets to see if coolants are escaping from those places.
Tightening up the rocker cover or replacing with a new one should easily resolve the problem.
In case you tighten up the area and still notice leakages, you can always take the car to your dealer for replacement parts if the car is still covered by a warranty.
Broken Intercooler Pipe
If your Mazda car suddenly dies or idles, the intercooler pipe may have been broken.
Because of Mazda's plastic piping system and the glues used on the pipe joints, there will be a huge vacuum leak if the pipe joins break.
The only way to solve this problem is to get a replacement intercooler pipe and replace the broken one.
Exhausts splits open
While idling or driving and you notice that your car's exhaust resonates or becomes a little bit louder, your exhaust pipe may be splitting apart.
This problem might be a result of poor welding or extreme heat, but fixing it should not be difficult.
This part should be covered under a warranty but if it isn't covered, a proper welding of the affected area will solve the problem.
Transmission Problem
If you find it very difficult to get the car into reverse, you may be facing a transmission problem.  To fix the issue, raise the shifter into reverse while letting off the clutch half way.
As you do these two tasks simultaneously, your gear should be able to return to reverse.
Another way to get around this problem is by holding down the clutch and running through all gears without pressing the throttle.  Try out the reverse and, this time, it should work fine.
Conclusion
Mazda car models are designed with industry leading technology. Although most models from this brand are easy to maintain and trouble free, there are times when you will need to solve minor issues.
In such situations, a repair manual will definitely help you out.
Purpose of this is to catalog and include one of most comprehensive, useful and accessible "automotive repair manual" database on the web for all Mazda models.
It's your go-to source for learning all about Mazda – when you can't find it elsewhere.
To get started, select the intended car model below…