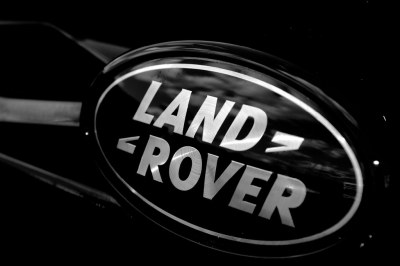 Interesting Facts About Land Rover You Probably Don't Know – Common Problems – and PDF Manuals for Download…
Land Rover is one of the foremost four-wheeled drive cars manufactured to withstand the toughest of terrains. It was first designed and manufactured by Jaguar, a British car maker. Over the years, the ownership of this rugged looking drive has shifted hands and Tata Group is now the current owner of it.
Going back to history, the first Land Rover was originally designed in 1947 by two brothers, Spencer and Wilks. The initial intention was to design a car strong enough for rugged roads, farm use, and military operation. This explains why its initial design was in different shades of green.
However, the later models of the brand encompass a single color combination. They are in different colors designed to meet different markets and different users. Today, the company has developed a series of high-end Land Rovers including Land Rover Evoque, Land Rover Sport, Freelander, Discovery, as well as Defender.
Land Rover's manufacturing technology has also been one of the main reasons why the company has remained very popular among numerous car owners.
One important technology notable of mention is the Integrated Electric Rear Drive technology (ERAD). This is the latest manufacturing genius introduced by the company, which can supply extra navigation power over difficult terrains and enable the vehicle move while the engine is still resting.
The company has actually taken their standards to a whole new level with this technology.  Interestingly, this is just one of the many research and developmental programs carried out by the company to boost the brand's energy efficient mechanism.
Another latest addition to the brand's technology is the incorporation of LRX hybrid system that allows Land Rover run on electricity at speeds below 32 kmh. These are all measures taken to make Land Rover a better ride for those who are environmentally conscious of pollution and carbon emission.
In 2013, Land Rover successfully launched an electrically powered Defender model that runs with zero emissions. This is surely a landmark achievement in the brand and the car industry in general. Its development was fuelled as a result of failure to attain zero emissions with Leopard 1, the earlier version of the Land Rover Defender.
With the All Terrain Electric defender, drivers can stay on the road for up to 8 hours or cover about 80 kilometers before the car is due for recharge.
Land Rovers come in different body styles, from a 12-seater station wagon to a simple canvass pickup truck. The company has provided different variations for the brand to meet the needs of different users.
Today, Land Rovers are designed as six-wheeled drive versions, snowploughs, ambulances, cherry picker hydraulic models, excavators, as fire engines, basic vehicles, as well as luxury vehicles.
Some models, like the Pink Panther, snatch 2, WMIK, and Forward models, were designed strictly for military use.
There are also customized models for users who want some adaptations different from other models manufactured by the company. Land Rover is no doubt the most ideal car brand for those looking for solidly designed car with the ability to maneuver through difficult terrains with ease.
Common Land Rover Problems
For those looking for luxury cars, we all know that Land Rover is one of the premier brands in the world today. However, some users have experienced some mechanical and electrical issues with the brand.
In essence, Land Rover has been the subject of some complains, investigations, and recalls. But some of these complains can be tackled using the solutions provided in the car's repair manual.
Below are some common problems of Land Rover and their possible solutions following the repair manual.
One common issue with Land Rovers is the problem of air suspension. A major reason why there is air suspension in Land Rovers is to improve the riding efficiency of the car. Air suspension problem might not occur with a brand new rover, but after some years on the road the suspension may begin to sag.
So what's the solution? The most ideal thing to do when your suspension sags is to replace it with traditional coils. This will hold the balance and keep the car more stable in any kind of terrain.
Oil Leaks and Electrical Problem
This problem is not unique to the Land Rover brand. Most other brands are prone to having oil leakage after some extended use.  Common problems reported by customers include heater core failures and gasket failures. These oil leaks can occur mostly at the valve cover gaskets and oil cooler lines.
Solution: Most oil leaks in a land rover are easy to fix. Just tighten the rocker covers or replace them with a new one. Don't worry, Rocker covers are not expensive and will take a little pinch out of your wallet. This should be enough to stop the leaks from the cooler lines or cover gasket.
Screeching sounds and parking break failure can occur in a Land Rover after the car has covered about 60,000 miles. The failure is an indication that the car's break has gotten out of line.
Solution: Readjusting the break will most certainly solve this problem.
Noise from passenger side dashboard
The dashboard at the passenger side can make a creaking noise due to faulty door motor blend.
Solution: The most ideal thing to do here is to replace the motor to solve the problem.
Tire pressure control module
This problem usually occurs on Land Rover LR3. The control module indicates a faulty wheel pressure sensor, while in essence the main cause of the problem is a defective control module.
Solution: Proper diagnostics on the control module can easily fix the problem.
Conclusion
We all know that Land Rover is one of the finest luxury cars in the world today. They are not just carefully designed but strongly built to withstand all types of terrains.
There are different models and styles available for different types of users. However, just like other brands of cars, the Land Rover may have some problems.
With the repair manual, it's possible to fix most of the minor problems and continue to enjoy your luxury ride.
After making your Land Rover purchase, always keep the repair manual handy, because you may need it to fix a minor issue where a Land Rover technician is not round the corner.
Purpose of this is to catalog and include one of most comprehensive, useful and accessible "automotive repair PDF manual" database on the web for all Land Rover models.
It's your go-to source for learning all about Land Rover – when you can't find it elsewhere.
To get started, select the intended car model below…