Introducing the Modern ELM327 USB Diagnostic Scanner / Reader for OBD2, EOBD, OBDII cars...

" This Universal ELM327 USB Scanner Let's You Safely Diagnose Your Vehicle Faults and Perform Advanced OBD2 Diagnostics With 'Automotive-Approved' Confidence - (And It'll Capture More Critical Information Then Competitor ELM 327 Scan Tools) - Using any OBD2 Software You Already Own! "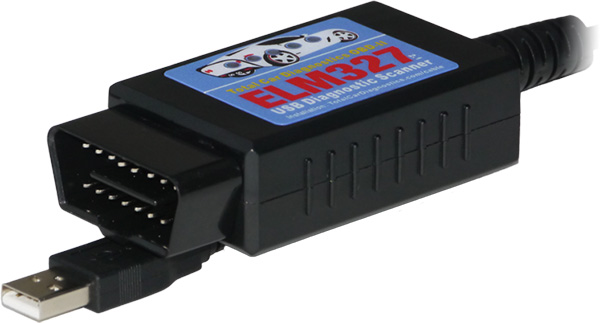 (Works on any version of Windows, MacOS)
About This ELM327 USB Tool...
Hi,
First a quick story how and why we invented the standardized ELM327 USB scanner - that's now used by large car companies and professional mechanics who need maximum connection reliability, trustworthy data and extensive car compatibility...
You see, we started out using cheap EML327 clones back in 2011 for our own shop diagnostic needs. But unfortunate pattern quickly emerged...
They were produced by different non-standardized companies using different chip manufacturing process. Meaning no ELM327 USB Cable scanner was the same.
For example, some had faster refresh rates (despite same baud of 57,600 bps) - but expense of lacking PWM J1850 OBDII protocol - meaning it excludes support for over 40% of world's OBD2 cars. Usually cutting support for many Ford, BMW, GM, etc. models. This is just one example.
So this non-standardized situation consistently produced unreliable data you just couldn't trust. And one can't afford this with a car that needs repairs for sake of drivers safety.
So Total Car Diagnostics decided to analyze them all. The clones and original ELM327. And went on a mission to create a universal ELM327 USB Cable scanner that includes benefits and strengths of them all - combined together.
No Windows drivers hassle, no over-voltage burnouts, no haphazard car support!
And so the result...
Our ELM327 USB scanner works on 99.9% of today's cars — yes, even yours.
Simply plug one end into your car's OBD-II port, and other end into the laptop. Install one file for drivers and that's it.
Now launch any OBD software - click "Connect", and you're in!
You can now begin to diagnose vehicle problems, reset faults, tap into performance statistics — and basically see everything you ever wanted to know about the inside of your vehicle(s).
What's more - our scanner will give you "dealer level" diagnostic power on your vehicle — allowing you to perform advanced diagnostics, health checkups and fault analysis on systems beyond generic OBDII systems of just Engine and Transmission.
(Yes, it supports manufacturer systems as long as your OBD software supports them too. But they all support Engine and Transmission.)
In addition, our ELM327 USB scanner can read numerous car data/parameters that handheld scan tools can't. Combined with powerful OBD software — you'll be able to read up to 15,000 possible data parameters from you vehicle(s).
STOP!
Before going forward, please first check that your car is OBD2 compatible. Because this ELM327 interface only works on OBD2 compatible cars. Click here to check car compatibility now. (Your car MUST be OBD2 for this to work.)
Faster with more stable connections then competitor/clone ELM327 devices: Experience faster screen updates and more graph points.
Ultra-small scan tool: At just under 8cm long — scanner won't obstruct driver legroom.
Hack-Proof: Cutting-edge security scheme virtually eliminates the risk of unauthorized access. Works with 128-bit military grade data encryption, Man-in-the-Middle (MITM) protection.
Read/Clear MIL (Check Engine light): Check diagnostic codes yourself and make informed and money-saving repair decisions.
Works on Windows and MacOS : Turn your laptop into a sophisticated diagnostics tool and performance analyst.
Works on a wider range of vehicles: Our scanners advanced algorithm enables it to connect to more OBDII-compliant makes & models than most scan tools on the market.
The processor is based on Elm Electronics™ ELM327 2.1 code. Doesn't used modified clone-based code as is typically sold.
Can display sensor data like:

Engine RPM
Calculated Load Value
Coolant Temperature
Fuel System Status
Vehicle Speed
Short Term Fuel Trim
Long Term Fuel Trim
Intake Manifold Pressure
Timing Advance
Intake Air Temperature
Air Flow Rate
Absolute Throttle Position
Oxygen sensor voltages/associated short term fuel trims
Fuel System status
Fuel Pressure
...over 4,000 - 15,000 additional values. Too many to list here.
ELM327 USB Specifications...
Supported OBD-II Protocols:

» J1850 PWM (Ford vehicles)
» J1850 VPW (GM vehicles)
» ISO9141-2 (Asian, European, Chrysler vehicles)
» ISO14230-4 (Keyword Protocol 2000)
» ISO15765-4 (CAN)
Baud rate: Up to 500,000bps (99% of cables on the market only go up to 38,400. Meaning

Total Car Diagnostics ELM327 USB cable can transfer 13x more data per second.

)
Indicator LEDs: Power, Data sending to car, Data sent from car
Operating voltage: 12V - with internal protection from short circuits/overvoltages
Nominal idle current: 45mA
Color: Back
Item Size: 8.8 x 4.6 x 2.5 cm
Item Weight: 130 grams
USB Cable Length: 176.5 cm
Warranty: 1 year.

*If USB stops working or brakes anytime within 1 year of it's usage, simply let us know here — send it back, and we'll send you a new one. Warranty does not apply if it's interface failure is fault of customers actions.
1x Total Car Diagnostics genuine ELM327 2.1 USB Scanner. (Software is not included. That's up to you to get separately. For Windows, we recommend TOAD software).
Additional Product Images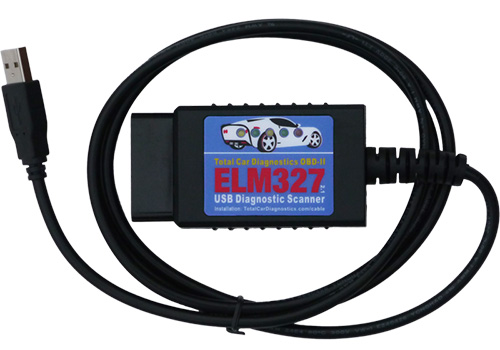 We're 100% confident that our ELM327 USB adapter is going to work on your car. And that it's all you will need to perform advanced, comprehensive and deep analysis for vehicle performance condition and various faulty bottlenecks.
But if for whatever reason this ELM327 USB reader tool doesn't work or you're not satisfied with it's operation for whatever reason, we're offering you our no-brainer...
100% "Better-Then-Risk-Free" 1-Year Money Back Guarantee
If you're not completely convinced that our ELM327 USB scantool can help you comprehensively and thoroughly diagnose / read / clear your cars data or error faults...
...or if you decide ELM327 USB can't help you save time and money by avoiding expensive car mechanic fees...
...just let us know 365 days after your initial test-drive of ELM327 USB Scanner. We'll refund every dollar you've paid. No strings attached.
*Refund Terms: (1) Product is returned in immaculate condition. (2) You must first ask our support for help before returning product. (3) Product must by returned back to Australia. (4) If you're refunding because your vehicle is not OBD2 compatible (meaning you haven't first checked link - hence you're at fault), then we'll minus $7 shipping cost from your refund.
Summary of What You'll Receive When You Place Your Order Today...
When you place your order now — you will receive 1x ELM327 USB scan tool interface shipped to your door, anywhere worldwide.
Delivery times:
| | |
| --- | --- |
| If you live here: | Your product will arrive in: |
Australia (+ Tracking)


Everywhere else

(+ Tracking)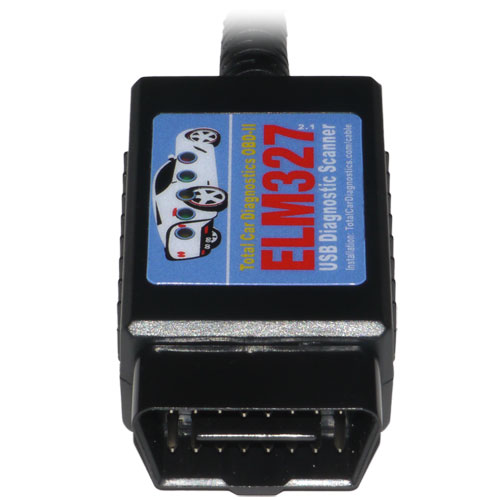 Retail Price: $85.00
Online Total: $47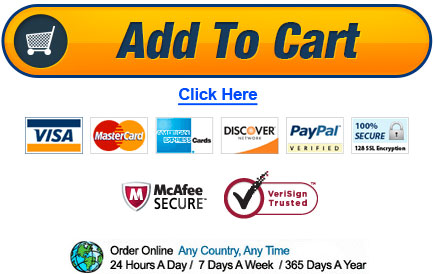 Reason for lower online price is because we have no stock and employee handling fees, like we do in our retail shop. Hence these savings are passed onto you.
Fair enough?
I urge you to take action right now and grab this universal car scanner, trusted by thousands of professional mechanics. Trust me, you won't want to miss out on this one. Grab your scanner now by clicking here for our safe and secure order form.
Sincerely,


Alex Eisenberg
Former Lead ECU Software Programmer at Toyota Motor Europe in Brussels, Belgium.
BMW Series-3 Car Engineer at Headquarters at Munich, Germany.

P.S. Is your vehicle supported with this ELM327 USB scanner? Click here to find out.
P.P.S. Our ELM327 interface goes head-to-head with the fake scan tools on the market — especially those on eBay.
Because there are a lot of phony scan tools out there which are sold at very cheap prices but don't always work as advertised. For example, they have painfully slow data refresh rates. They randomly cut-off connections. And don't work with all vehicle protocols. So you're missing out on lot of valuable data from the car.
All those issues are taken care of in this new v2.1, ELM327 reader. It's fast, reliable and trusted by thousands of professional automotive technicians. It's also backed by our exclusive 1-year warranty.