Attention all aspiring auto mechanics, ASE apprentices, intermediate automotive mechanical engineers and savvy workshop technicians...
"Learn All About Cars: A Complete Online Step-by-Step Mechanics Course To Advanced Auto Diagnostics, Repairs and Maintenance..."

Auto-Mechanic PRO is an online step-by-step course for those who want to learn about cars quickly and easily. It's the kind of knowledge the best mechanics know about.
It's logical A-Z structure compresses an entire "1 year ASE certification semester" into simple to understand text and visual diagrams that you can finish in 1-3 months - at comfort of your own home. *depends on your motivation/time

Course will take you by the hand and turn you into a savvy knowledgeable auto mechanic in no time... while avoiding common setbacks when learning about cars intricate systems... by presenting you with clear VISUAL diagrams that you brain will easily digest.

It covers 3 levels: Beginner. Intermediate. Advanced. So no matter where you're at now in your mechanic career, Auto-Mechanic PRO will have lots of value. Plus it's content is updated to provide new engineering, diagnostics, wiring, troubleshooting knowledge for the passionate automotive mechanics.
And if you're a professional auto mechanic, this training could potentially save you thousands on costly mistakes... while doubling your productivity, increasing profits and making repairs safer, easier and faster!
Course covers topics like specifications, procedures, diagnostics, electrical components, DTC's, testing for problems, etc. Including hundreds of visual diagrams and practical "how-to-fix-it" instructions for every known technology, component and sensor throughout the car.
All this in 760+ pages of organized point-and-click" simplicity!
FREE: 3 Modules Available For Instant Download...
Enter your first name and email below and we'll send you 3 modules right away...
(Can unsubscribe anytime with 1-click)
FREE: 3 Modules Available For Instant Download...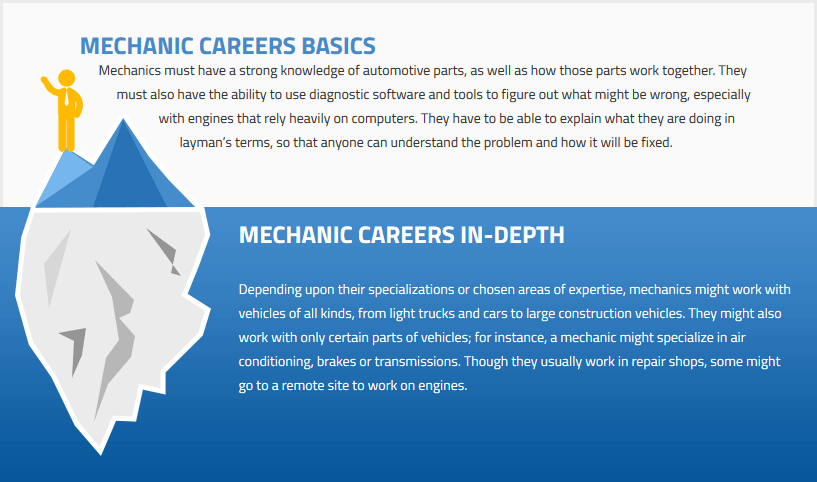 What is Auto-Mechanic PRO and What Will It Do For Me?
Auto-Mechanic PRO is an essential course for all mechanics, apprentices and technicians who want to perform quick, accurate, reliable hassle-free repairs, diagnostics and maintenance on older and modern car engines, sensors and hundreds of other "under-the-bonnet" technologies.
It's ideal for both beginners who're starting out or want to improve their existing skills — and experienced technicians/employees who've been in business for years and want to catch-up with latest trends, in's and out's of modern vehicles... and who typically deal with advanced work like:
Air Conditioning
Anti-Locking Braking Systems (ABS)
Basic Electrics
Starting Circuits
Charging Circuits
Primary Ignition
Secondary Ignition
Mechanical Fuel Injection
Electronic Fuel Injection
Sensors and Actuators
Emissions
Engine Control Modules
Troubleshooting Charts
Mechanical Pumps

OBD / Fault Codes
Primary Ignition
Secondary Ignition
Sensors and Actuators
Starting Circuits
Timing Belts
Troubleshooting Charts
Turbochargers
Tyre Sizes and Pressures
Variable Valve Timing
Waveform Library and Oscilloscope Settings
Wheel Alignment
...and of course hundreds more.
The solution is to compile all the nitty-gritty into a single course, with structure and order, that's easily graspable and learnable.
And that's exactly what we did. Introducing...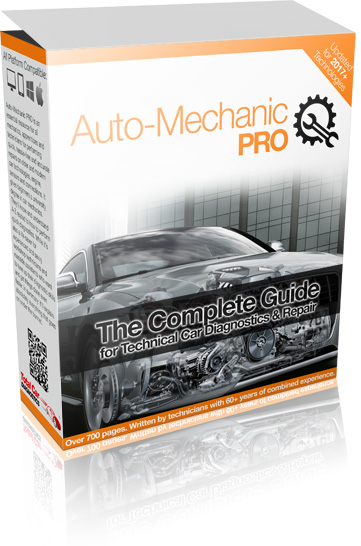 AMP is a comprehensive, simple-to-understand and up-to-date course to help one gain knowledge of a university degree in practical car mechanics... starting from scratch with no prior experience.
In fact...
By the time you finish going through it's modules, you will have more actual know-how (learning all A to Z nuts-and-bolts related to fast and accurate practical diagnostics and fixes of all kinds) - then most experienced mechanics.
Because our purpsoe is to bring the latest and the best know-how, and exclude what's already easily found via free Google search.
Aim is to take any beginner or intermediate level DIY'er or mechanic — and explain everything (that usually takes 5+ years to master) in absolute simplistic terms, no matter how complicated.
This was you intuitively understand how things work — instead of relying on time consuming and cumbersome diagrams to accomplish a task.
Because in real life situations and mechanics always vary. And by having an expert understanding of things — you can effortlessly find, diagnose and repair with SPEED, ACCURACY and SAFETY.
After all, your customers are trusting your expertise to keep them safe on the road... and eliminating costly mistakes in your effort is crucial both for your customer and your business' net income.
For example, one mistake can cost you dearly from negative word-of-mouth if you or your employee "screwed up". There's just no excuse for being second-best nowadays when you're competing with other car shops.
That's why...
Auto-Mechanic PRO Course Can Save Unnecessary Costly Trial-and-Error and Help Make More Money Per Repair -
In short — we left absolutely nothing to chance and have done all the work for you by creating a step-by-step, fail-safe, screw-up proof, quick to implement professional guide... with advice coming from 60+ years of daily combined experience... working with thousands of vehicles and situations.
Also, if you're specifically after using this knowledge to start or improve your existing car diagnostics/maintenance/repair business — then you're in luck because there's actually a shortage of qualified mechanics who can keep up with today's ever challenging and demanding skill sets for modern cars...
Meaning right now there's actually a big evergreen demand for mechanics and technicians who know what's already inside Auto-Mechanic PRO. It keeps them always up to date with the latest and greatest implementations of car technologies and specifically how to diagnose them.
So to get started and get access to this information in the next 5 minutes, click on the button below... and upon payment completion you'll immediately receive login details.
(This isn't a monthly or yearly charge. But a one-time payment for life.)

But if you're still skeptical for whatever reason... that's normal and healthy. So let me tell you a little more about our team and why others trust and rely on us as #1 go-to source for car repair and diagnostics...
Here's Some of The Features Included in Your Membership...

Troubleshooting: You'll get multiple easy to follow step-by-step methods to test and verify if a component is working. Also reveals cause for brake-down, symptoms and how to fix it in shortest time possible. Thousands of car components are covered!

Learn about all engine sensor technologies and electrical wiring schemes, color codes and descriptions. Never again find yourself stuck or wondering what something means, how it's connected to something else, how it works or what to do when it's faulty.

Currently contains 760+ pages of juicy material on high resolution printable and instantly searchable PDF files. Includes 300+ topics and 750+ technical illustrations and 175 waveforms.

Wiring Diagrams: Detailed visual diagrams and technical information, including connector and splice locations. You can even follow circuit paths that allows you to view from either the system or component level.

Component Locations: Comprehensive illustrations show you exactly where parts are located in your vehicle. Thousands of components are covered.

Diagnostic Flow Charts: Step by step procedures for testing and repairing hard to determine issues. These charts provide simple and concise information to isolate the issue through elimination.

Monthly updated database of latest technologies incorporated into various manufacturer brands. Always have a reliable source of accurate information — saving you time and frustration on your own research.

Helps you to explain in layman's language to your customer how something works and what was done to improve/fix it. This reassures them and justifies your billing price.

Information inside is compatible with all your existing tools, like oscilloscopes or scan tools. And you'll learn ways how to make your tools even more helpful and find problems previously unknown.

Want something added? We missed something? Simply let us know and we'll begin our research and add it inside the membership.

Covers Electric, Hybrid, Petrol, Gas, Diesel. Entire vehicle is covered including Chassis (ABS, Steering, Suspensions, Airbag, Doors, Lights, etc), Drivetrain, Engine (inner and outer), Transmission, Car Electronics, etc.

Access to thousands of up-to-date Diagnostic Trouble Code (DTC) definitions and Solutions for each code.
Auto-Mechanic PRO is a result of bringing to you combined 60+ years of hands on experience in the auto industry. Working both in engineering labs and typical workshops. With this much information in your arsenal, you simply can not fail!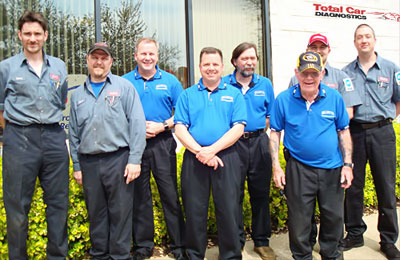 We're a group of 8 active (not retired) mechanics, engineers, electricians and technicians from 5 countries, with decades of combined experience in advanced work with vehicles of all kinds.
This includes hands on work and experience as:
Auto electrician, motor mechanic, ECU tuner/programmer, body repair, roadside assistant, automotive administration and sales, marine mechanical technology, underbody, braking/cooling system technology, cylinder head reconditioning, driveline / exhaust / steering and suspension system technology, tyre servicing, alternative fuels... just to name a few.
And for the first time ever — we're releasing all we know to the public... nothing held back!
But don't take our word for it, here's...
What Some of Our Customers Are Saying About Auto-Mechanic PRO...

"

Without Auto Mechanic Pro, I would not be in business. It saved us at least $30,000 per year avoiding costly mistakes and employee training. It's simplified everything that's complicated and time-consuming to solve or explain and brought me up to speed equivalent of a 10+ year experienced mechanic. It's very user-friendly, and everything you need is at your fingertips. For hard-to-find information, the library research service is very good. It also eliminated the need for an extra employee because we gave it to our apprentice and it quickly got him up to speed with electrical diagnostics and waveforms. Something that takes years to master. The information short-cutted through all that.
Ron Smith South Yarra Performance Centre - Melbourne, Australia

"

What an excellent purchase this was. I am from the motor trade originally but have been out of it for some years. Some of it jogs your memory but there was a lot of subjects that made very interesting reading and good to keep you informed of what technologies are being used by motor manufacturers on the modern car. Hope this membership keeps getting updated as it has got to be one of the best reads I have had for some time and obviously the motor trade being what it is, new technologies will be used more and more on modern cars. Would definitely recommend this.
Dan Brown Former European Cars Mechanic, London UK

"

An indispensable guide for any do-it-yourselfer.
Auto Advocate

"

An auto repair manual for people who think they can't do it themselves.
The Times-Picayune - New Orleans, LA

"

Auto-Mechanic PRO may be easily used as a primer for both understanding automotives and performing service and repair on all major car components. If only a few titles are purchased for an automotive collection, this should be one of them.
Library Journal

"

I find that your membership is a great source for those of us that love to tinker with cars. The information has been superb in helping me fix some of my soldiers cars and trucks that normally would have cost them an arm and leg. We purchased your TOAD OBD scanner together with Auto Mechanic, and have actually fixed things that were told would either be unrepairable or would be more cost effective to purchase a new car. The cost of your membership is pennies on the dollar compared to the repair cost on our autos. Once again thanks for putting together such a comprehensive guide.
Steven A. Active Auto Repair - NY, USA

"

Auto-Mechanic PRO demystifies the most complex parts of auto mechanics and saves you expensive and even dangerous mistakes.
Jessica Ward German Auto Repair Inc. - Berlin, Germany
What Auto-Mechanic PRO is NOT...
This is

not

information on how to market your auto business.

Although in essence Auto-Mechanic PRO does much more then this. Because it polishes your mechanic skills, hence getting you to find or fix the problem in half the time. Saving you ton of time. And preventing you or employees from making costly mistakes. This equals positive word-of-mouth, hence ultimately free marketing and more income.

It's not a service manual or database of OEM instructions for individual cars, as provided by resources like AllData, AutoData, Mitchell OnDemand.

Auto-Mechanic PRO actually compliments them. Because it gives you an understanding, a "sixth sense knowingness" if you like, of what you're actually doing right then and there, and almost always knowing what to do in urgency and on demand. Auto-Mechanic PRO amps up your skills so you get almost any complicated job done in half the time or even faster. Meaning you'll save time, hence make more money.

This is not your basic "How Cars Work" or "Auto Repair for Dummies" guide you can find on Amazon or free online - that covers only basic do-it-yourself or "give it to your kids for fun" skills.

This goes way beyond the basics. It's fills the space between what only the highest skilled and paid technicians know, and auto mechanics/roadside assistants with years of hands-on experience dealing with the most complex, unpredictable and diagnose issues. Put another way: Auto-Mechanic PRO is the missing link that prevents 99.9% of DIY'ers from repairing it themselves, and resorting to the mechanic... with average repair job setting them over $500, even if it's a simple $20 sensor replacement.

This is not some outdated material from 1999 that no longer applies today — or applies less over time as cars keep rapidly improving over the years, rendering old technology useless.
Okay, So What's The Cost For This Online Membership?...
Let's do a quick price comparison - last time I checked, buying a membership similar to Auto-Mechanic PRO would set you back at least $297.00 per month.
Or you could struggle, make mistakes and invest $100,000+ in course of your life time (like we did) — for training's, research, testing, trial-and-error and slips-ups throughout your auto repair and maintenance career to figure it all out. Let alone stay up to date with today's modern ever-changing vehicle technologies.
The other option is to hire a car repair professional who is going to charge you at least $3,940 for personal training. And still not provide anywhere near as detailed charts, diagrams, explanations, and easy-to-understand guidance that Auto-Mechanic PRO contains.
Frankly, none of these options really seemed fair to me. So I figured out a way to provide you with a real bargain...
For a limited time only, we're making this sensational membership, Auto-Mechanic PRO available to you for measly one time investment of $497 $397 $297 $19.95.
So we invite you to place your order now, because when you do you'll have instant online access to this simple-to-follow, step-by-step, take-you-by-the-hand DIY car repair membership for home car owners and serious mechanics.
It Gets Better Still — AutoMechanic PRO Is Completely Backed By Our 365 Days Money-Back Guarantee...

Now, in case you have any lingering doubts whatsoever, I want to make it foolproof for you.
You see, I personally guarantee that when you purchase AutoMechanic PRO you will be able to significantly reduce repair time by never again feeling frustrated or overwhelmed on how, when, and where to get the job done in the safest, fastest and most accurate way — within the next 365 Days! If you don't, I'll refund the entire cost of AutoMechanic PRO to you.
Actually, you get double protection. Here's how. At any time during the next 365 Days, if you sincerely feel we fell short in any way on delivering everything we promised, I'll be happy to give you a complete refund. Even if it's the day before our guarantee expires. What could be more fair?
You can test drive AutoMechanic PRO for the next 365 Days. You'll be able to conclusively determine whether AutoMechanic PRO will work for you. If it doesn't, we want you to get your money back!
The truth is, you'll never have to worry about a refund. Because once you realize you can make more money in your car shop by having acute confidence to fix complex issues and learn easily do-able repair skills that will significantly reduce repair time, and increase employee productivity — with AutoMechanic PRO and see the value, I guarantee that someone would have to wrestle you to the ground to get you to let go of this online membership.
Only SERIOUS Decision Makers and Business Owners Interested in Potentially Doubling Their Energy, Time and Money...
Hundreds of owners of Auto-Mechanic PRO membership have already proven to significantly reduce repair time (hence getting more new and repeat customers), getting rid of biggest technical/error finding frustrations and costly mistakes, taking back control of overwhelm.... while increasing pleasure of work, accuracy and productivity.
And now it's YOUR turn.
So if you're really serious about owning this simple-to-follow, step-by-step, complete DIY car repair database... as used and known by most successful professionals and business owners, then...
You need to take immediate action right now by clicking on the button below while this is still fresh on your mind...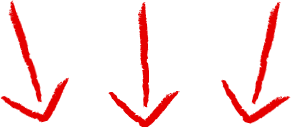 $497 $397 $297 US$19.95

Frequently Asked Questions & Answers
About Us
Total Car Diagnostics helps fellow home car owners, mechanics, technicians, garage shops, engineers, ECU programmers and auto repair centers — to significantly cut down on maintenance, repair costs, time, money, energy... and all other frustrating headaches involved with dealing with vehicles — by providing cost-effective advice, tools and recommendations.
---
Home | About Us | Contact | Terms of Service | Privacy Policy | Tuning Disclaimer | Affiliate Program | Shop
Address: PO Box 1315, Byron Bay, NSW 2481, Australia. Support phone: (+61) 401 605 241
© Copyright 2019 by Total Car Diagnostics. All Rights Reserved.